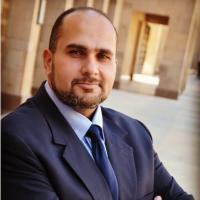 Mohamed Shehab El Din
Co-founder
ALSHEHAB || RESOLVE || Agricycle
Mr. Shehab brings in 16 years of experience as a social entrepreneur, Consultant, Coach, Facilitator and Speaker focusing on Leadership, Strategic planning, Conflict Resolution, Negotiation, Dialogue and Public Speaking. He is the founder of RESOLVE consulting and AL-SHEHAB & Partners, a confounder of AL-SONBOLAH Textile, Newstar Textile, AGRICYCLE for agricultural waste energy and Alex Angels. He is also a senior consulting partner at IMPACT consulting and an investor at KARMSOLAR the leading Egyptian solar energy company His development activities include being a co-founder and a former board member of Nahdet El-Mahrousa, The leading NGO incubating social entrepreneurs and social ventures targeting economic and social development issues in Egypt. He is also the Founding Curator of the Global Shapers Community- Cairo Hub, launched by the World Economic Forum in 2011, gathering key young leaders on one platform to work together. He teaches Leadership, Conflict and Negotiation. He currently Lectures at the American University in Cairo, Business school – School of Executive Education. He previously taught at the Institute for Peace Studies, the Canadian International College and at the Modern Sciences and Arts University. He was invited as a guest speaker at various reputable universities and institutions including George Mason University, American University in Washington, Northern Virginia Mediation Services in USA, Doha institute for graduate studies and the Institute for Peace Studies in Alexandria and Vienna University. Mr. Shehab holds a Masters degree in International Peace Studies and Conflict Resolution from the University of Notre Dame, Indiana, USA, and a Bachelor degree in Business Administration from Helwan University in Egypt. He also holds a certificate in economic and political studies from Georgetown University and a Diploma in Negotiation and Conflict Resolution from Erasmus University in the Netherlands.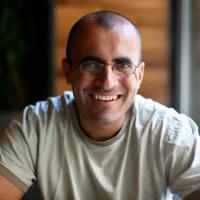 Ziad Mokhtar
Managing Partner
Algebra Ventures
Ziad Mokhtar is an Egyptian Venture Capital investor. He is a Managing Partner at Algebra Ventures which launched a $40m early stage tech fund in 2016. He is also a Partner at Ideavelopers which is Egypt' s first venture capital firm with over $35m investments in tech startups such as Fawry, Siware, Smart Card Applications, DrBridge, and Idealratings. As part of his role, he managed over 13 different investments and sits on the boards of several startups including Siware, DrBridge, and Iqraaly.  Ziad has also served as a consultant at Mckinsey &amp Company where he worked on several projects related to economic development, healthcare reform, and educational institutions. Prior to McKinsey, he had co-founded eSpace in 2000 and served as its CEO from 2013 till 2006. While at eSpace, he led the development of the leading mobile sales force solution in MENA, and started the company's international software outsourcing business. He also worked as a Software Engineer at Unilever Egypt developing the company's mobile and web technology adoption strategy. Ziad holds an MBA from Stanford Graduate School of Business and a BSc in Computer Science and Engineering from Alexandria University.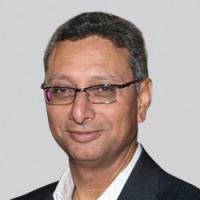 Khaled Ismail
Founder & Chairman
KIangel
Khaled Ismail is the Willard W. Brown Chair at the American University in Cairo (AUC) for the academic year 2014-2015. He is also the head of the African Academic Association on Entrepreneurship. Ismail is the Founder and Chairman of KIangel, an angel investment fund focused on investing in early-stage startups in the Middle East. The fund has invested in 11 companies since 2011 and is still growing. Ismail is a serial entrepreneur who has started 7 companies in Egypt since 1992. His latest company, SySDSoft, which is a technology company focused on the design of wireless communication system modems, was acquired by Intel in March 2011. Ismail became thereafter and until January 2014 the Managing Director of Intel Mobile Communications. Ismail was the Chairman of Endeavor Egypt between 2011 and 2014, board member of Orascom Telecom (2004-2011) and board member of the IT Industry Development Authority (2009-2012). Between 2005 and 2007, Ismail was the Senior Advisor of the Egyptian Minister of CIT, responsible for Technology Development. Between 1997 and 2000, Ismail was the Managing Director of Gemma, a company specialized in Ceramic manufacturing, which he managed to take public in 1998. Ismail was with IBM's TJ Watson Research Center in NY. He is the recipient of the IBM Invention Achievement Award and the IBM Outstanding Technical Achievement Award in 1997 and 1995, respectively. Ismail received his Ph.D. from MIT in 1989. He has been an IEEE Fellow since 1997 and has published over 160 papers in international journals, and is the holder of 22 US patents. He was the recipient of the Eta Kappa Nu "Best Young Electrical Engineer in the US" award in 1994, and the Shuman Award for the "Young Arab Engineer" in 1995.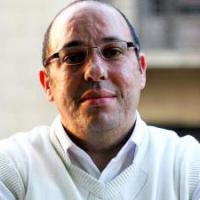 Loay Shawarby
Partner
Shehata, Attorneys-at- Law.
Practicing in the areas of start-up structuring, governance, pre-growth and growth venture finance joint ventures international business transactions mergers and acquisitions international trade agreements – antidumping, subsidies, safeguards and countervailing measures and competition laws. Angel Investor – Solo and Member of the Cairo and Alexandria Angels Networks. Invested in Nebras Technology, Abu Erdan Technology, PayMe, Eventtus, Insanyah, Nawah Scientific, Untap, Barek, and Techne Summit, among others. Mentor at V-Lab – The American University in Cairo Imagine Cup – The German University in Cairo the Reactor Program – Innoventures LL.C. Gesr - Misr Elkheir Foundation Technology Innovation and Entrepreneurship Center – Ministry of Information and Telecommunications and Flat-6- Labs LL.C. Entrepreneurship and incubator competitions judge at Start-up Cup, the Hult Prize - Egypt, Endeavor Egypt, and the Academy of Scientific Research and Technology – Egypt. Current board member of HEGTA - (healthcare governance). Previously, chairman of the board of the Nahdet Elmahrousa NGO – (2009 – 2016), (the first social enterprise incubator in Egypt and the Middle East). And, member of the adjunct faculty, teaching business law, at the school of management, the American University in Cairo (2014 – 2016).)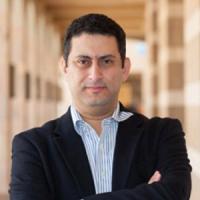 Ayman Ismail
Director
AUC Venture Lab
Dr. Ayman Ismail is the Assistant Professor and Abdul Latif Jameel Endowed Chair of Entrepreneurship at the American University in Cairo School of Business. His research focuses on entrepreneurship venture capital and private equity in emerging markets economic development in the Middle East industrial strategy international technology diffusion and knowledge transfer to developing countries technology policy and innovation energy and food security and political economy of development. Dr. Ismail is a former Research Fellow at the Belfer Center for Science and International Affairs at the Kennedy School of Government in Harvard University. He received his PhD in International Economic Development from the Massachusetts Institute of Technology (MIT). He also holds a bachelor degree in engineering and an MBA from the American University in Cairo, and a master in city planning and geographic information systems from MIT. He is also a co-founder and Managing Partner in Enovio, a management & strategy consulting firm operating in the US and the Middle East. Prior to that, he was a consultant in McKinsey & Company's Business Technology Office, based in New York for several years. Dr. Ismail has advised senior management in leading Fortune 100 companies, fast-growing startups, government agencies, and non-profits on key organization, operations and technology issues. He has also consulted and conducted research for international organizations such as the World Bank and UNCTAD, as well as multiple US government agencies. Dr. Ismail has a broad multidisciplinary experience in economic development, business strategy, city planning and technology based on professional practice and academic research. Dr. Ismail is a co-founder and member the Board of Directors of Nahdet El-Mahrousa, a leading NGO incubating social entrepreneurs and social ventures targeting economic and social development issues in Egypt. He is also an Endeavor VentureCorps Mentor, advising entrepreneu
Heba Ali
Partner
Endure Capital
Currently a Partner at Endure Capital, Heba Ali has been working on strengthening the role of growth-driven enterprises as socio-economic catalysts for the past decade. She has extensive global experience leading innovative organizations that develop and foster startups and ecosystems across multiple sectors, particularly focusing on high-growth entrepreneurship, business model innovation, economic development policy, and stakeholder engagement. She formerly served as Senior Tech Entrepreneurship Advisor at Mercy Corps, where she led the tech team and managed projects under the Catalyst Program. Prior to that, Heba resided in the United Kingdom, where she served as a consultant on business model innovation with IBM, MEK-UK, and on inclusive businesses for GIZ's private-sector development program. She previously held the position of Entrepreneur Selection and Growth Manager at Endeavor and served as Network Hub Manager at the Egyptian component of the MENA Businesswomen's Network's, AWTAD. Heba sits on the board of AYB Association for Sustainable Development and is a Co-Founder of T20, a think tank that leverages the alumni of top global schools and consulting firms in solving Egypt's most pressing socio-economic problems. Heba has a Master's Degree from the London School of Economics, where she specialized in development management and economics, business model innovation, ICT, digital media, and socio-economic impact, and local capacity and economic development policy. She focused her research on critically analyzing tech entrepreneurship ecosystems from an economic perspective. Heba obtained her Bachelor's degree from the German University in Cairo, where she double-majored in Strategic Management and International Business.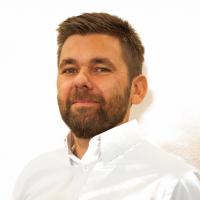 Faisal Hakki
CEO
Oasis500
Faisal joined Oasis500' Board of Directors in early 2012 during his tenure at Accelerator Technology Holdings (ATH), a leading regional Venture Capital Fund. Faisal held the position of Senior Investment Associate and was primarily responsible for ATH' expansion and growth stage investments. In May he founded his own eCommerce business and gained invaluable experience learning the inner workings of building and scaling a technology startup in the Arab World. He previously worked in management accounting, equity research, and financial analysis at various organizations, including Zain and Arab Advisors. Faisal holds a B.Sc. in Agricultural Economics and Agribusiness from the University of Jordan and an MBA from the University of Sunderland. He currently holds board seats at Int@j, The Information and Communications Technology Association of Jordan, The Crown Prince Foundation FabLab, the Steering Committee for the National Center for Innovation, the Ministry of Information and Communications Technology Advisory Board and the Circassian Charity Association in addition to being member of the Institute of Management Accountants.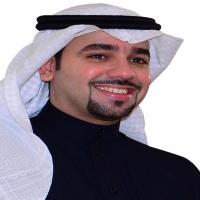 Saad AlSogair
Consultant Dermatologist
Elite Derma Care
With over 200 investments in Silicon Valley, Dr. Saad AlSogair thinks of himself as a person who invests in what matters, not what is predictable. He doesn't mind throwing something out in favor of a better idea, because frankly speaking, that's what start-ups need. It comes as no surprise to see Gil Penchina, the founder of the world's largest investment syndicate, describe Saad as a "Serious player".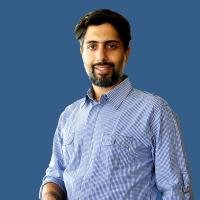 Vir Kashyap
Co-Founder
Babajob
Vir Kashyap co-founded Babajob.com, India's largest blue collar job platform (acquired by Quikr in 2017). His earlier roles include partner at Indavest, a venture capital and incubation firm focusing on early‐stage consumer investments in India. Vir was also a key member of the Business Development team at Vega Asset Management based in Madrid ($14B Global Macro Hedge Fund) After receiving a Bachelor of Arts in Economics and Religion from Bowdoin College, Vir began his career at Morgan Stanley in New York. His experience also includes a a stint at Epinions.com (now part of eBay) in Silicon Valley where he helped launch the enterprise-computing vertical. Throughout his career, Vir has actively advised passionate startup entrepreneurs and is co-founder of the Bangalore Social Enterprise Group. `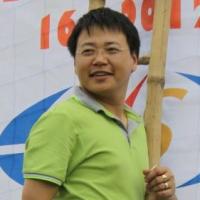 Nguyen Hoa Binh
Founder and Chairman
NextTech
Nguyen Hoa Binh (M.S.) is Founder and Chairman for NextTech Group of Technopreneurs with 15+ years startup experience in Internet industry since 2001 when being an undergraduate student at Vietnam National University. He is holding master degree of Urban Informatics from Osaka City University and more than 30 prestigious technology awards during student life. Over the last decade Mr.Binh has been pioneering into multiple new technology verticals including e- Commerce, e-Logistics, e-Payment and FinTech. Prior to NextTech-group, he was an well-known young technology entrepreneur in Vietnam as the founder of PeaceSoft-group, one of Vietnam's leader in e-Commerce and e-Payment industry. NextTech is now a multi-national group pioneering in digitalized commerce industry with presence in 6 South East Asia markets and USA, processing 300+ million USD in transaction volume annually. NextTech's portfolios have been joining venture with prestigious partners and investors across the region including SoftBank, eBay, IDG, MOLG, Life.Sreda (Russia), Haspro (Malaysia), BlueBird (Indonesia) etc.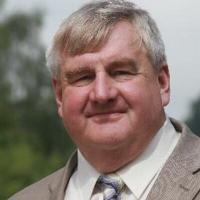 Nelson Grey
Chairman
Firth Ventures
Nelson is a qualified UK Financial Services Authority fund manager he managed two early stage investment funds and was responsible for funding over 50 SMEs. He acted as the fund manager for Scotland's leading Business Angel syndicate, established in 1992 has invested in over than 30 companies personally, and is a member of Angel groups in Scotland and the USA.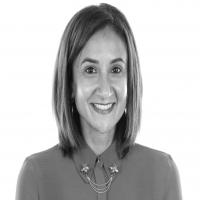 Dina El Shenoufy
CIO
Flat6Labs
Ms. el-Shenoufy has over ten years of financial services experience managing venture capital and investment portfolios in the Middle East and North Africa (MENA). Prior to joining Flat6Labs- the leading startup accelerator and seed funding organization in MENA, from 2009-2011 Ms. el-Shenoufy worked as a Senior Analyst for Al-Ahly Capital Holding, where she was responsible for managing the Oil and Gas portfolio valued at over $200 million, as well as representing the company on the board of Egypt's biggest producer of essential mineral oils, AMOC. Before that, Ms. El-Shenoufy held the position of Portfolio Manager at Beltone Asset Management, where she co-managed the MENA regional portfolio, valued at $28 million, acquiring great insight into the GCC, Levant and North African markets and business habits.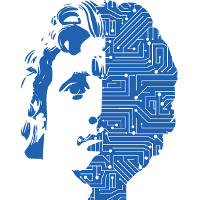 Catherine Gray
Product Owner and Growth Lead
VC4Africa
Catherine is the Product Owner and Growth Lead at VC4A. VC4A strengthens Africa's startup community by connecting African entrepreneurs creating innovative and scalable solutions with the opportunities and funding they require to succeed. At VC4A, Catherine meets the needs of investors, entrepreneurs, and organisers of accelerators and startup competitions and events across the African continent. An experienced entrepreneur, investor, and board member, Catherine is the founder of the Amsterdam-based online marketing agency Coppervine. She has helped grow startups in the U.S., the U.K, and the Netherlands. Her areas of expertise include business consultancy, research, resource development, and marketing. Catherine holds the M.Sc. and B.Sc. degrees from MIT, where she studied computer science and economics, with coursework in finance.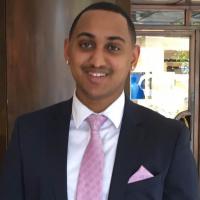 Jonatan Menghisteab
Founding Partner
AspectumCapital
Jonatan Menghisteab, 28, is a serial entrepreneur, who launched his first business when he was 16 years old. He is currently the CEO & Founding Partner of the hedge fund, Aspectum Capital. He has always been very passionate about technology and startups. After seeing how the industry was evolving, Jonatan decided to venture away from publicly listed companies and invest in startups.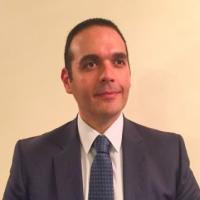 Medhat Nafei
General Manager, Risk Management Dept.
Egyptian Exchange (EGX)
Dr. Medhat Nafei is the Chief Risk Officer (CRO) and General Manager Indices Department and Member of the Supreme Executive Committee at the Egyptian Exchange (EGX). Vice Chairperson Sustainable Work Group SWG, at the World Federation of Exchanges. Oversees sustainability initiatives at EGX and represents the exchange in the united nation's Sustainable Stock Exchanges (SSE) initiative, Economic Expert at the Egyptian Economic Courts, Adjunct Instructor of finance and investment at different universities and academies in Egypt Columnist at different Egyptian Periodicals. Had an oversight on the Corporate Finance Sector at the Egyptian Financial Supervisory Authority (EFSA). Dr. Nafei holds a PhD Degree in Economics with many published papers and 3 books.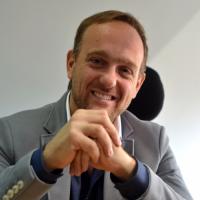 Fadi Antaki
CEO
A15
Fadi Antaki is the CEO of A15, an entrepreneurial company that invests in digital products and technology brands, with more than 16 portfolio companies under its umbrella. Under his leadership of A15, there are 6 leading growth companies in the region including Connect ads, the number 1 digital agency in the Middle East and T-Pay, and the biggest Mobile Carrier Billing solution in the region. There are also 10 innovative ventures such as PayMob, the rising fintech startup for payments acceptance. Antaki is overseeing the business of 16 regional offices of A15, for which more than 1000 employees are working to serve more than 20 promising markets and partnering with major international players (Microsoft, Twitter, MSNArabia, LINKedin and Shazam). Fadi has succeeded in conducting 5 exits crowned by the Otlob exit to Rocket Internet in 2014.