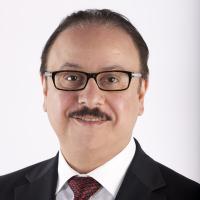 H.E. Eng. Yasser El Kady
Minister of
Communications and Information Technology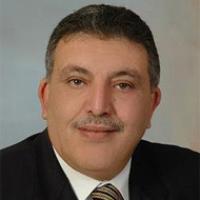 Ahmed El Wakil
Chairman
Federation of Egyptian Chambers of Commerce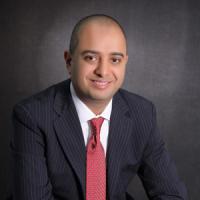 Ayman Elgohary
General Manager
Cisco
Ayman Elgohary is a corporate executive with a strong successful track record in general management, business development and sales management. He is known for driving successful growth within multi-national enterprises. Ayman has 20+ years of experience in the ICT Sector leading corporate strategy, transformational initiatives and highly qualified multi-functional teams with different cultural backgrounds. He possesses extensive knowledge in Middle East and Africa (MEA) Market he worked in UAE (both Abu Dhabi and Dubai), led businesses in Egypt, Levant, North Africa and West Central Africa. Since 2004, he joined Cisco and moved between different managerial roles until he was appointed General Manager for Egypt in October 2013. In August 2015, Libya's operation has also moved under his leadership. Ayman is known to have a great passion for his home country Egypt, with a strong belief of its successful development. He is leading his highly qualified Team and ensures their involvement in many national initiatives. Throughout his Cisco career, Ayman has received many awards, such as the "Best Commercial Regional Sales Manager in Middle East & Africa" in 2007, and the "Best General Manager in Africa" in 2015. Ayman speaks 3-languages Arabic, English and French. He holds a Bachelor of Science Degree in Electrical Engineering, majored in Communications and Electronics from Ain Shams University in Cairo. Ayman holds an MBA from the reputable Strathclyde Business School (SBS) in Scotland, one of the top 100 and leading business schools in the world. Ayman is a member the American Chamber of Commerce (AmCham) Egypt he is co-chairing the ICT committee there. Also, he is a member of many different organizations and workgroups working towards developing the ICT sector in Egypt.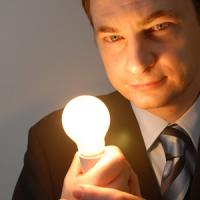 Mark Turrell
CEO || YGL at WEF || WEF Tech Pioneer
Vork & Orcasci
Mark is a strategist, author, and entrepreneur. His work combines collective intelligence with networks, complex systems, behavioral science and neuroscience. He is the founder of Orcasci, a consulting firm designing scaling and growth strategies with recent clients including the $1m Global Teacher Prize with the Varkey Foundation. Mark is also the CEO and founder of Vork, a business social networking application. Previously Mark co-founded Imaginatik plc, a pioneer in crowdsourcing and collaborative problem solving for innovation. During his 16 years at Imaginatik, Mark worked with hundreds of companies, including Allianz, Bayer, Cargill, IBM, Merck, Novartis, Pfizer, Whirlpool and Xerox. The World Economic Forum nominated him a Technology Pioneer and a Young Global Leader. Mark is a Professor at Hult International Business School.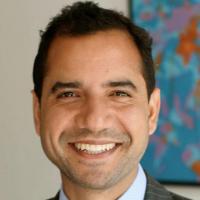 Agamemnon Otero
CEO
Repowering London
Agamemnon sits on the UK Department of Energy & Climate Change Community Energy Contact group, has an MBE for his service to the British Empire, is a London Leader, and co-founded of Repowering, Brixton Energy, Clean Marine, Energy Garden, Community Energy England The Edible Bus Stop, The Edible Overground. Agamemnon has a Master's degree in Architecture: Advanced Environment & Energy and a Baccalaureate in Pre-Medicine, Literature and Fine Arts. Overcoming cancer twice, he has spent 16 years working to bring arts into the health sector, making hospitals more hospitable.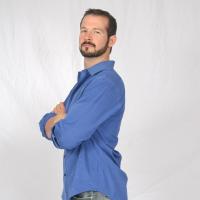 Gary Whitehill
Founder
Entrepreneur Week & The Relentless Foundation
Nicknamed "The Sheriff" by AOL and "The Harry Potter of Global Entrepreneurship" by Globo, Gary is the only person in history to travel from continent-to-continent studying comparative entrepreneurship and innovation. Having spent time in more than 40 countries, Gary believes both are the answer to the great debate toward the way forward for all of humanity, not just the motivated entrepreneur. As a global social reformer, serial entrepreneur, educator, and mentor, Gary advises Presidents and Prime Ministers, Fortune 100 CEO's, economic development offices, incubators, accelerators, think tanks and entrepreneurs on both the art and science of entrepreneurship, innovation and economic development.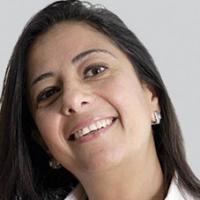 Rasha Y. Tantawy
Entrepreneurship & Business Support Department Head
Technology Innovation & Entrepreneurship Center (TIEC)
Rasha is the head of entrepreneurship at TIEC, ITIDA. Rasha has built extensive networks and assets in the global entrepreneurial marketplace. An entrepreneur herself with multiple failures and currently on board her company AGTA packaging, Rasha loves to help other entrepreneurs reach for the stars. Rasha spent much time in government developing the Entrepreneurship department at TIEC managing the Accelerator program, Mobile Monday, Business support amongst other support programs offered to startups, SMEs and entrepreneurs in ICT plus being part of the team that compiled the ICT2020 strategy for Egypt. Rasha has worked with and consulted with various European commission projects as part of FP7 and H2020. Rasha participates in local and international conferences as a speaker and in various leading universities on entrepreneurship, developing entrepreneurial environments, business modeling, and role of government. She worked closely with international entities like the EIB, ALECSA, ANIMA and the CMI on entrepreneurship and innovation projects for the MENA and EuroMED region. Her consultancy work includes developing the MENA innovation index , developing KPIs for Technology Parks and developing an innovation diagnostic tool for SMEs in these regions. Rasha mentors entrepreneurs regularly with a special focus on women and youth. Rasha is part of the EuroMED business Women network which serves women of the Mediterranean region. Rasha holds a Masters in Civil Engineering from Alexandria University, a Masters in Management of Technology from Nile University. She is also finalizing her Doctorate in the area of Entrepreneurship in developing countries at the University of Switzerland.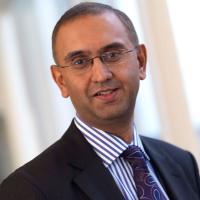 Nitin Dahad
Editor
The Next Silicon Valley
Nitin Dahad is an engineer, journalist and entrepreneur/businessman. He is also an advisor and mentor to the technology sector, developing global strategies and programs based on over 30 years' experience across Europe, US, Asia, Middle East, North Africa and Latin America. He has a background in technology, international business, regional economic development, and education, through various roles since 1985. He is well networked internationally, with strong relationships in industry, government and academia.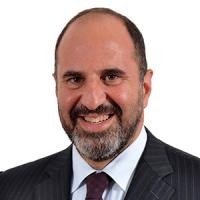 Ziad Aly
Member of Leadership Team
Upscale Development
Ziad Aly has more than 30 years experience in Leadership Roles in IT, Logistics, Fashion, Media and Telecom. Ziad is Currently a member of the Leadership Team of Upscale a Startup focused on building modern communities on a strong foundation of Human Development , Entrepreneurship and Environmental and Social Responsibility … Before joining Upscale Ziad led the turnaround exercise for Hyde Park Development a government owned development company with a major development project ( 6 million sqm ) in New Cairo .. Previously Ziad Founded ALZWAD for Economic Development (www.alzwad.com) an Angel Funding Company focusing on Technology Media & Telecom (TMT) in Egypt and MENA with Investments in ALZWAD for Mobile Services (ZMS) , Handmade Studios , Soutak.com, Kareerak.com, Reach 2.0 and Integrated Payment Services (Zambaleeta.com) Ziad was an Executive Board Member at Vodafone. He is an evangelist on the role of Mobile Internet and Entrepreneurship in changing the MENA region. Ziad is also the Founder of MASRENA NGO and the Freedom Bus & #Z100Days Initiatives concerned with Building New Egypt. Ziad also holds the position of Board Member with the following Organisations: The Chamber of Information Technology & Communication Industry The Federation of Egyptian Industries Small Enterprise Committee Board Member of the Bedaya Fund for Small & Medium Enterprise, a Government fund with the Ministry of Investment spearheading it. Board of Trustees member of the Technology Innovation and Entrepreneurship Center (TIEC) of the Ministry of Communications and Information Technology (MCIT) Also board member of First Equity Partners (FEP) He received a B.A. in Economics from the American University in Cairo and has had Leadership training from IMD, Harvard Business School, etc..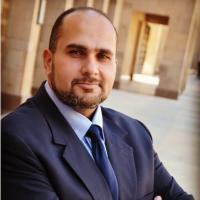 Mohamed Shehab El Din
Co-founder
ALSHEHAB || RESOLVE || Agricycle
Mr. Shehab brings in 16 years of experience as a social entrepreneur, Consultant, Coach, Facilitator and Speaker focusing on Leadership, Strategic planning, Conflict Resolution, Negotiation, Dialogue and Public Speaking. He is the founder of RESOLVE consulting and AL-SHEHAB & Partners, a confounder of AL-SONBOLAH Textile, Newstar Textile, AGRICYCLE for agricultural waste energy and Alex Angels. He is also a senior consulting partner at IMPACT consulting and an investor at KARMSOLAR the leading Egyptian solar energy company His development activities include being a co-founder and a former board member of Nahdet El-Mahrousa, The leading NGO incubating social entrepreneurs and social ventures targeting economic and social development issues in Egypt. He is also the Founding Curator of the Global Shapers Community- Cairo Hub, launched by the World Economic Forum in 2011, gathering key young leaders on one platform to work together. He teaches Leadership, Conflict and Negotiation. He currently Lectures at the American University in Cairo, Business school – School of Executive Education. He previously taught at the Institute for Peace Studies, the Canadian International College and at the Modern Sciences and Arts University. He was invited as a guest speaker at various reputable universities and institutions including George Mason University, American University in Washington, Northern Virginia Mediation Services in USA, Doha institute for graduate studies and the Institute for Peace Studies in Alexandria and Vienna University. Mr. Shehab holds a Masters degree in International Peace Studies and Conflict Resolution from the University of Notre Dame, Indiana, USA, and a Bachelor degree in Business Administration from Helwan University in Egypt. He also holds a certificate in economic and political studies from Georgetown University and a Diploma in Negotiation and Conflict Resolution from Erasmus University in the Netherlands.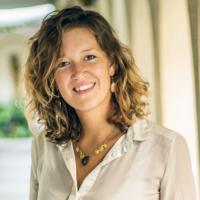 Daria Ofman
Executive Manager
MCSBE
Daria Ofman is an international consultant and facilitator focusing on change management, organizational and human challenges in companies. Her work focuses on the direct empowerment of individuals, companies and committed individuals, supporting the development of their awareness, agency and effectiveness. She works with organisations and institutions on forming smart alliances, utilizing the resources, skills and networks they have in order to create lasting social and business value. She combines strategic consulting and training elements to ensure the growth of the organization and its people. Area's of expertise in the HR field are in training and assessment, focusing on leadership development in which she developed her own tools. For years she worked as a strategic advisor for the public sector in the Netherlands. During that period she did projects for the Dutch Parliament, various ministries and larger educational institutions on dialogue and co-creation processes, research, strategic policy assessments and facilitating think-tank sessions. She studied political science and international law. In 2011 she co-founded Sunryse, a leadership foundation that develops content and training tools, organizes trainings and lectures on servant leadership. In the past years she worked in Greece, England, Scotland, Portugal, Egypt and the Netherlands.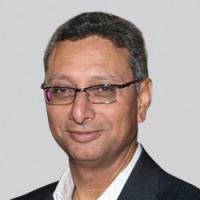 Khaled Ismail
Founder & Chairman
KIangel
Khaled Ismail is the Willard W. Brown Chair at the American University in Cairo (AUC) for the academic year 2014-2015. He is also the head of the African Academic Association on Entrepreneurship. Ismail is the Founder and Chairman of KIangel, an angel investment fund focused on investing in early-stage startups in the Middle East. The fund has invested in 11 companies since 2011 and is still growing. Ismail is a serial entrepreneur who has started 7 companies in Egypt since 1992. His latest company, SySDSoft, which is a technology company focused on the design of wireless communication system modems, was acquired by Intel in March 2011. Ismail became thereafter and until January 2014 the Managing Director of Intel Mobile Communications. Ismail was the Chairman of Endeavor Egypt between 2011 and 2014, board member of Orascom Telecom (2004-2011) and board member of the IT Industry Development Authority (2009-2012). Between 2005 and 2007, Ismail was the Senior Advisor of the Egyptian Minister of CIT, responsible for Technology Development. Between 1997 and 2000, Ismail was the Managing Director of Gemma, a company specialized in Ceramic manufacturing, which he managed to take public in 1998. Ismail was with IBM's TJ Watson Research Center in NY. He is the recipient of the IBM Invention Achievement Award and the IBM Outstanding Technical Achievement Award in 1997 and 1995, respectively. Ismail received his Ph.D. from MIT in 1989. He has been an IEEE Fellow since 1997 and has published over 160 papers in international journals, and is the holder of 22 US patents. He was the recipient of the Eta Kappa Nu "Best Young Electrical Engineer in the US" award in 1994, and the Shuman Award for the "Young Arab Engineer" in 1995.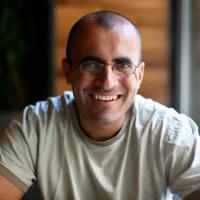 Ziad Mokhtar
Managing Partner
Algebra Ventures
Ziad Mokhtar is an Egyptian Venture Capital investor. He is a Managing Partner at Algebra Ventures which launched a $40m early stage tech fund in 2016. He is also a Partner at Ideavelopers which is Egypt' s first venture capital firm with over $35m investments in tech startups such as Fawry, Siware, Smart Card Applications, DrBridge, and Idealratings. As part of his role, he managed over 13 different investments and sits on the boards of several startups including Siware, DrBridge, and Iqraaly.  Ziad has also served as a consultant at Mckinsey &amp Company where he worked on several projects related to economic development, healthcare reform, and educational institutions. Prior to McKinsey, he had co-founded eSpace in 2000 and served as its CEO from 2013 till 2006. While at eSpace, he led the development of the leading mobile sales force solution in MENA, and started the company's international software outsourcing business. He also worked as a Software Engineer at Unilever Egypt developing the company's mobile and web technology adoption strategy. Ziad holds an MBA from Stanford Graduate School of Business and a BSc in Computer Science and Engineering from Alexandria University.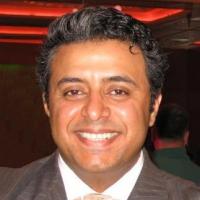 Youssef Aly
CEO and Co-Founder
eSpace
IT specialist with wide experience in business applications. Passionate about technology, science and making a difference. Specialties:Technology, Web applications, Programming, Agile Development.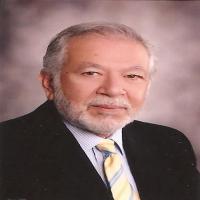 Sherif Delawar
Professor of Management
AAST
Visiting Professor of Management at the Arab Academy for Sciences and Technology for the DBA and MBA. Sherif Delawar has a B.Sc in mechanical engineering. He is a practitioner with extensive business experience as a senior executive in various sectors (oil and petrochemicals manufacturing industries, construction). He also possesses a strong academic background and has been involved as "consultant" for the United Nations Industrial Organization in a number of industrial feasibility studies in Africa, Latin America and the Arab world. Delawar is active in the public life in Egypt and acted as a member of the board of the Social Fund for Development, the State Holding Company for Chemical Industries (24 companies), the Alexandria and Damietta Ports Authorities, the Arab Management Association, the Alexandria Business Association and was appointed as the first Honorary Consul of India in Alexandria. He also acted as Head of the Management Department of Senghor University and Advisor to the Egyptian Bank for Export Development. Sherif Delawar was a member of the , the "High Council for Culture" and the "Academy for Scientific Research &amp Technology". He was a member of the Board of the Alexandria and Mediterranean Research Center (Alex Med- Bibliotheca Alexandrina) and member of the Board of Trustees of the "Pharos University" at Alexandria and the High Management Forum, and was consultant to the president of the Egyptian-Japanese University [ E-JUST ] Delawar is the author of five books Change: Why and How? (1990), Issues on the Path of Economic Reform (1993), the Modernization of Egypt (1999), the Egyptian Economy and Globalization (2002),The Take Over of The World (2010). He also has numerous papers and newspaper articles analyzing economic development issues both on national and international levels. His recent book "not to steal the future " was released late 2014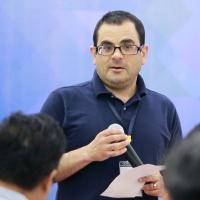 Mike Ducker
Founder
Ecosystem Forum
Mike Ducker's work to develop entrepreneurial ecosystems in emerging markets has been praised by President Obama, Secretary of State Clinton and the Prime Minster of Armenia. He is currently the founder of the Ecosystem Forum a platform to share effective practice's to build ecosystems in emerging markets. Mike is currently supporting thirteen countries on developing their ecosystem including as the director of Tigers@Mekong. His research and programs have been highlighted by several international media channels including TechCrunch, CNN, inc, Mashable, Yahoo, techinasia, Kauffman Foundation and many others. Between 2011-2014 Mike lead the Global Entrepreneurship Program in Egypt which helped to build the ecosystem. Mike was one of the founders of an e-learning startup in China in the 1990's. He also was a marketing director for a high tech company where he developed and implemented market engagement strategies that led to new business with fortune 500 companies. Mike was a Peace Corps volunteer in Kenya in 2001 to 2003 helping to startup a community ICT center there. Mike currently mentors for Accelerate Baltimore, earned his MBA from the Ross School of Business at the University of Michigan, is a former Certified Management Accountant, has finished 7 marathons, and reached the summit of Mt. Kilimanjaro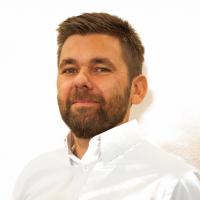 Faisal Hakki
CEO
Oasis500
Faisal joined Oasis500' Board of Directors in early 2012 during his tenure at Accelerator Technology Holdings (ATH), a leading regional Venture Capital Fund. Faisal held the position of Senior Investment Associate and was primarily responsible for ATH' expansion and growth stage investments. In May he founded his own eCommerce business and gained invaluable experience learning the inner workings of building and scaling a technology startup in the Arab World. He previously worked in management accounting, equity research, and financial analysis at various organizations, including Zain and Arab Advisors. Faisal holds a B.Sc. in Agricultural Economics and Agribusiness from the University of Jordan and an MBA from the University of Sunderland. He currently holds board seats at Int@j, The Information and Communications Technology Association of Jordan, The Crown Prince Foundation FabLab, the Steering Committee for the National Center for Innovation, the Ministry of Information and Communications Technology Advisory Board and the Circassian Charity Association in addition to being member of the Institute of Management Accountants.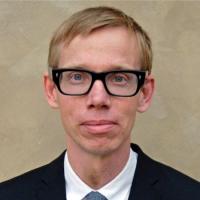 Tobias Degsell
Owner
Combiner AB
Tobias Degsell is an expert in creativity. Since 2010, he has traveled around the world and predicted the importance of creativity for companies and organizations. Tobias has a background as a curator at the Nobel Museum, but in 2016 he left his position at the museum and founded a company named Combiner. Today Tobias Degsell helps companies worldwide on how to think and act new in new ways. Digitalization fundamentally changes society. Around the world, voices are raised to build new walls and reinforce borders. Personally, I´m not so found of the idea of new walls. I believe in bridges, and if I can add at least one brick to a new bridge, then I´m satisfied. Ideas are easy. Execution is everything. It takes a team to w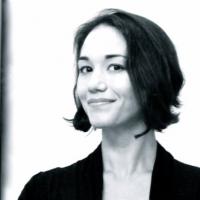 Jessica Berlin
Founder & Managing Director
CoStruct
Jessica Berlin is the Managing Director and founder of CoStruct, and co-founder of the MakerNet Consortium and BerLink. Based in (and coincidentally named) Berlin, Jessica advises companies, governments, and nonprofits on innovation strategy, partnership development, and international scaling in emerging markets, and builds global programs that bridge the gap between business, tech, and development. She has lived and worked in Afghanistan, China, Myanmar, Rwanda, the UK, and the US and is passionate about bringing people and institutions together to create practical, win-win solutions to global challenges.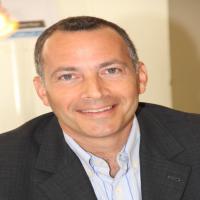 Nicolas Rouhana
General Manager
IM Capital
Nicolas Rouhana is currently the General Manager of IM Capital, a $15M fund, part of USAID MENA Investment Initiative, providing Matching Capital, Equity Guarantee and Technical Assistance to early-stage businesses and investors in Lebanon. Between 2002 & 2015, Nicolas was the Executive Director of Berytech Technological Pole, a leading Technology Business Innovation & Incubation Center in Lebanon. Between 2008 & 2015, Nicolas was senior technical advisor to Berytech Fund, a Lebanese VC technology fund for start-ups, and was Associate Professor at Saint-Joseph University. He is also Vice-President of Internet Society-Lebanon Chapter. Nicolas has a Telecommunications Engineering degree from Saint-Joseph University in Beirut, a PhD in Networking Systems from Université Pierre et Marie Curie in Paris, and is an EDP graduate from INSEAD, France.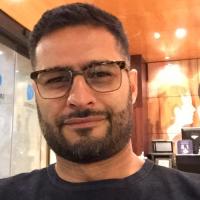 Amr El Tobgi
Global Brand Director
Unilever
Amr is a global trotter who has had an accomplished career of over 17 years in the FMCG industry with multinational companies and his most recent post was with Unilever as Global Marketing and Strategy Director based in the UK. The breadth and depth of his global experience covers diverse categories like Beverages, Personal Grooming, Hygiene and Home Care, developing and growing famous global brands like Dove, Axe, Rexona, Lux, Clear, Lipton, Omo, Clorox and Dettol. A consultant, mentor, designer and facilitator who partnered with corporate, developmental and startups that include: Unilever Marketing Academy, Centre For Entrepreneurship & J.D. Gerhard Centre in the American University in Cairo, Innovety, UNICEF, ASHOKA as well as young middle-eastern entrepreneurs. Areas of learning that Amr covers include: Innovation, Entrepreneurship, Consumer and Customer Insight, Innovation, Strategy, Positioning, Packaging, Communication and Personal Branding. Driven by interest in human behavior whether it being consumers, customers or business leaders, Amr has worked and lived across international markets like Egypt, Saudi, UAE, Levant, India, Turkey, UK, USA, France and Russia, many of which he has had an immersive first hand working experience. He believes that business growth becomes exponential if fuelled with personal growth, hence his passion for promoting learning and development in professional environments to fulfill both potentials business and human.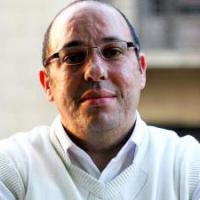 Loay Shawarby
Partner
Shehata, Attorneys-at- Law.
Practicing in the areas of start-up structuring, governance, pre-growth and growth venture finance joint ventures international business transactions mergers and acquisitions international trade agreements – antidumping, subsidies, safeguards and countervailing measures and competition laws. Angel Investor – Solo and Member of the Cairo and Alexandria Angels Networks. Invested in Nebras Technology, Abu Erdan Technology, PayMe, Eventtus, Insanyah, Nawah Scientific, Untap, Barek, and Techne Summit, among others. Mentor at V-Lab – The American University in Cairo Imagine Cup – The German University in Cairo the Reactor Program – Innoventures LL.C. Gesr - Misr Elkheir Foundation Technology Innovation and Entrepreneurship Center – Ministry of Information and Telecommunications and Flat-6- Labs LL.C. Entrepreneurship and incubator competitions judge at Start-up Cup, the Hult Prize - Egypt, Endeavor Egypt, and the Academy of Scientific Research and Technology – Egypt. Current board member of HEGTA - (healthcare governance). Previously, chairman of the board of the Nahdet Elmahrousa NGO – (2009 – 2016), (the first social enterprise incubator in Egypt and the Middle East). And, member of the adjunct faculty, teaching business law, at the school of management, the American University in Cairo (2014 – 2016).)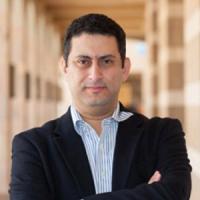 Ayman Ismail
Director
AUC Venture Lab
Dr. Ayman Ismail is the Assistant Professor and Abdul Latif Jameel Endowed Chair of Entrepreneurship at the American University in Cairo School of Business. His research focuses on entrepreneurship venture capital and private equity in emerging markets economic development in the Middle East industrial strategy international technology diffusion and knowledge transfer to developing countries technology policy and innovation energy and food security and political economy of development. Dr. Ismail is a former Research Fellow at the Belfer Center for Science and International Affairs at the Kennedy School of Government in Harvard University. He received his PhD in International Economic Development from the Massachusetts Institute of Technology (MIT). He also holds a bachelor degree in engineering and an MBA from the American University in Cairo, and a master in city planning and geographic information systems from MIT. He is also a co-founder and Managing Partner in Enovio, a management & strategy consulting firm operating in the US and the Middle East. Prior to that, he was a consultant in McKinsey & Company's Business Technology Office, based in New York for several years. Dr. Ismail has advised senior management in leading Fortune 100 companies, fast-growing startups, government agencies, and non-profits on key organization, operations and technology issues. He has also consulted and conducted research for international organizations such as the World Bank and UNCTAD, as well as multiple US government agencies. Dr. Ismail has a broad multidisciplinary experience in economic development, business strategy, city planning and technology based on professional practice and academic research. Dr. Ismail is a co-founder and member the Board of Directors of Nahdet El-Mahrousa, a leading NGO incubating social entrepreneurs and social ventures targeting economic and social development issues in Egypt. He is also an Endeavor VentureCorps Mentor, advising entrepreneu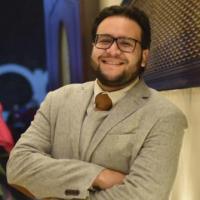 Ahmed Emad
Communications Leader Egypt
Aramex International
Ahmed Emad is the Communications Leader for Egypt in Aramex International, one of the leading logistics and transportation companies in the World, and the first company from the Arab world to go public on the NASDAQ stock exchange. The Company now trades on The Dubai Financial Market (DFM: ARMX) Mr. Emad obtained his degree, a BS in Industrial Engineering from Helwan University. He decided to shift his career earlier in 2008 when he started his career as a Marketing Executive in a marketing consultation agency. From this moment and he has been interested in marketing communications and event management. Mr. Emad has joined the entrepreneurship ecosystem in Egypt at 2011 with Entrepreneurship Magazine as a Community Manager. After attending the first Startup Weekend event in Egypt, He decided to be part of the global organization by joining SW Egypt Team. He has leaded all SW Egypt events with two lead organizers all over the past five years. Mr. Emad has joined Aramex International Egypt as a Senior Sustainability Officer in 2014 and now he is leading the communications and reporting to Egypt General Manager.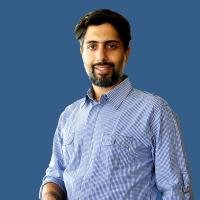 Vir Kashyap
Co-Founder
Babajob
Vir Kashyap co-founded Babajob.com, India's largest blue collar job platform (acquired by Quikr in 2017). His earlier roles include partner at Indavest, a venture capital and incubation firm focusing on early‐stage consumer investments in India. Vir was also a key member of the Business Development team at Vega Asset Management based in Madrid ($14B Global Macro Hedge Fund) After receiving a Bachelor of Arts in Economics and Religion from Bowdoin College, Vir began his career at Morgan Stanley in New York. His experience also includes a a stint at Epinions.com (now part of eBay) in Silicon Valley where he helped launch the enterprise-computing vertical. Throughout his career, Vir has actively advised passionate startup entrepreneurs and is co-founder of the Bangalore Social Enterprise Group. `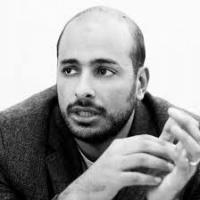 Tarek Nasr
Founder | Managing Director
The Planet
Founder | Managing Director of ThePlanet (A digital, creative agency), JuiceLabs (a tech accelerator) Co-Founder at Mintrics (A Facebook Video Analytics platform) Partner at Tawseela, a tech transport startup Board Member at Safarni, a non profit working to deliver virtual travel experiences to under privileged youth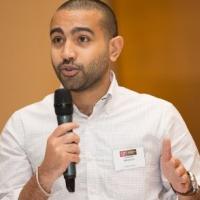 Hassan Massoud
Partner
Elmenus
Heba Ali
Partner
Endure Capital
Currently a Partner at Endure Capital, Heba Ali has been working on strengthening the role of growth-driven enterprises as socio-economic catalysts for the past decade. She has extensive global experience leading innovative organizations that develop and foster startups and ecosystems across multiple sectors, particularly focusing on high-growth entrepreneurship, business model innovation, economic development policy, and stakeholder engagement. She formerly served as Senior Tech Entrepreneurship Advisor at Mercy Corps, where she led the tech team and managed projects under the Catalyst Program. Prior to that, Heba resided in the United Kingdom, where she served as a consultant on business model innovation with IBM, MEK-UK, and on inclusive businesses for GIZ's private-sector development program. She previously held the position of Entrepreneur Selection and Growth Manager at Endeavor and served as Network Hub Manager at the Egyptian component of the MENA Businesswomen's Network's, AWTAD. Heba sits on the board of AYB Association for Sustainable Development and is a Co-Founder of T20, a think tank that leverages the alumni of top global schools and consulting firms in solving Egypt's most pressing socio-economic problems. Heba has a Master's Degree from the London School of Economics, where she specialized in development management and economics, business model innovation, ICT, digital media, and socio-economic impact, and local capacity and economic development policy. She focused her research on critically analyzing tech entrepreneurship ecosystems from an economic perspective. Heba obtained her Bachelor's degree from the German University in Cairo, where she double-majored in Strategic Management and International Business.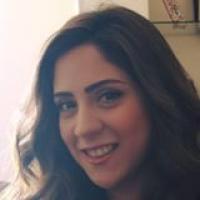 Azza Abd El Aziz
Executive Assistant Head of Business Banking
CIB
Azza Mahmoud Abd El Aziz, I got graduated from Faculty of commerce in 2008 major business administration. Had a very active college life were I joined a student model called COMET (conference on marketing, economics and trade and was the president for the whole model in my senior college year. After graduation, I worked in several places, different sectors as I always have passion to learn more about everything and get the best of out of life. I worked in the hotels business, marketing, teaching, office management and lately banking. Two years ago I started my career in coaching. After I discovered my passion in serving others and in rediscovering myself. I first took my diploma in NLP (Neuro, Linguistic programing) from "IFCNLP"International Federation of coaching then took the practitioner level in which I get to practice coaching with NLP methods. Lately, NLP became one of the most effective coaching schools all over the world. As it works on both the mind and the nervous system which help people get to their targets more effectively. After that I started giving sessions about coaching in several events, also I'm giving one on one coaching sessions. I had a couple of interviews on TV discussing coaching and how it benefits us also I was on the radio once. Apart from coaching I am a motivational speaker in which I give motivational speeches to people.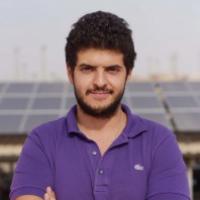 Yaseen Abdel-Ghaffar
Founding and Managing Director
Solariz Egypt
Yaseen holds a BSc in Chemistry from The American University in Cairo. He held managerial and technical roles in local and international companies including Edita Food Industries and ExxonMobil Egypt. His exposure to successfully operating companies and his experience within the energy sector have prepared him to bring his dream to life through founding SolarizEgypt in 2013, where he currently holds the position of Managing Director. Yaseen dedicates his time and effort to ensuring that Egypt realizes its full potential through achieving energy independence and ultimately become an energy exporter.
Basil Fateen
Founder & CEO
HireHunt
After graduating from the American University in Cairo in 2006 with a bachelors degree in Computer Science I spent the following 10 years building my expertise as a software professional with a focus on web & mobile development. My experiences ranged from startups to large corporations like Orascom to major software houses like Link Development, where I was the Product Consultant of a growing new department. This is where I first encountered the recruitment problem as the department started to grow in size. A few years later, Link Development would become one of the first members of the HireHunt pilot program where we battle-tested our next generation hiring platform which now has over 6500 applicants and 260 companies on board.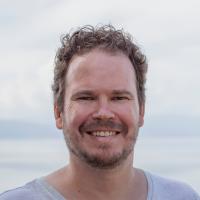 David Passiak
Futurist, Innovator, and Author
David Passiak is a futurist, innovator, and author of three books - Empower, Disruption Revolution, and Red Bull to Buddha. A former religion scholar who did Ph.D. studies at Princeton on "Great Awakenings," his work focuses on building movements, driving transformation, and crowd-based business models that will reshape the global economy. The BBC described David's unique approach as "Innovating the digital world through traditional teaching." After a decade based in New York City, he sold everything to live out of one suitcase, visiting 15-20 countries per year giving keynotes and workshops to governments, executives, and entrepreneurs. He is currently writing his next book on the idea of being home in the world.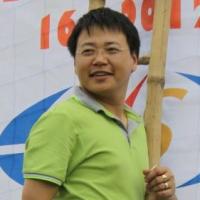 Nguyen Hoa Binh
Founder and Chairman
NextTech
Nguyen Hoa Binh (M.S.) is Founder and Chairman for NextTech Group of Technopreneurs with 15+ years startup experience in Internet industry since 2001 when being an undergraduate student at Vietnam National University. He is holding master degree of Urban Informatics from Osaka City University and more than 30 prestigious technology awards during student life. Over the last decade Mr.Binh has been pioneering into multiple new technology verticals including e- Commerce, e-Logistics, e-Payment and FinTech. Prior to NextTech-group, he was an well-known young technology entrepreneur in Vietnam as the founder of PeaceSoft-group, one of Vietnam's leader in e-Commerce and e-Payment industry. NextTech is now a multi-national group pioneering in digitalized commerce industry with presence in 6 South East Asia markets and USA, processing 300+ million USD in transaction volume annually. NextTech's portfolios have been joining venture with prestigious partners and investors across the region including SoftBank, eBay, IDG, MOLG, Life.Sreda (Russia), Haspro (Malaysia), BlueBird (Indonesia) etc.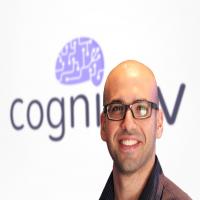 Moustafa Mohamed
Founder & CEO
Cognitev
"14 years in technology. Ex-Oracle, SAP, EMC, SAS. Believer in Egypt's potential."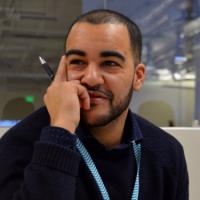 Ramzy Ismail
Director
Techstars Dubai
Ramzy Ismail is the Director for Techstars Dubai. Previously he was the Program Manager at Techstars Connection, an accelerator in partnership with Anheuser-Busch InBev and their corporate venture arm, ZX Ventures. During his time in the UAE, Ramzy was the interim Managing Director for Flat6Labs Abu Dhabi, helping lead the launch of a $10M UAE-based early stage fund and accelerator. Prior to relocating to the UAE, Ramzy worked for EnterBridge Mobility, a SaaS product company as the Director of Business Development. Concurrently, Ramzy served as the Co-founder and CEO of Venuable, a mobile and web-based unique venues marketplace that was accelerated through top 25 U.S. accelerator, Lighthouse Labs. Before becoming a founder Ramzy was an Associate in Genworth Financial's Leadership Development Program where he rotated through M&A tax and expense analytics roles. His experience also includes corporate strategy and product development roles with VeriSign, Capital One, and the CFO of Virginia Commonwealth University (VCU). He graduated from VCU in 2012 with dual degrees Finance and Entrepreneurship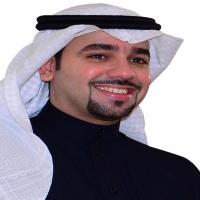 Saad AlSogair
Consultant Dermatologist
Elite Derma Care
With over 200 investments in Silicon Valley, Dr. Saad AlSogair thinks of himself as a person who invests in what matters, not what is predictable. He doesn't mind throwing something out in favor of a better idea, because frankly speaking, that's what start-ups need. It comes as no surprise to see Gil Penchina, the founder of the world's largest investment syndicate, describe Saad as a "Serious player".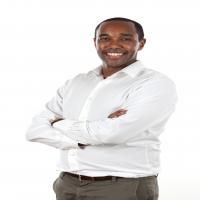 Willie Elamien
Managing Director
Flat6Labs Cairo
Willie holds an Engineering degree from Cambridge University and started his career as a management consultant in London. He has since worked with a range of industries from Telecoms to Banking in strategy and operational roles. In his last role he was running a Rocket Internet start up in Cairo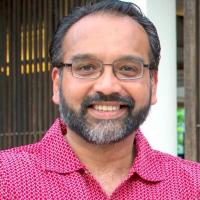 Prajakt Raut
Founder
Applyifi.com & The Growth Labs
Prajakt personal goal in life is to encourage and assist a 100,000 people to become entrepreneurs. Prajakt is the founder of Applyifi – a platform that provides a 36-point scorecard on their investment and business readiness, and helps them strengthen their business plans and investor pitch deck. Prajakt is also the founding partner of The Growth Labs, a platform that helps corporates drive their innovation programs. Before starting Applyifi, Prajakt was the head of operations at Indian Angel Network, founding member of a leading incubator, and the Asia-Director for TiE. Previously Prajakt had co-founded Orange Cross, a healthcare services company, and was part of the founding team member of Idealake Technologies. While in college Prajakt had founded a printing business and has spent over 10 years working in leading advertising agencies. Prajakt's book, 'Starting Up &amp Fund Raising', helps startups understand an investor's perspective, and helps them improve their odds of getting funded. The book also helps entrepreneurs understand the building blocks of a business. He also volunteers time with organizations like the iSPIRT and TiE.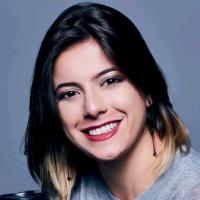 Lais de Oliveira
Founder
MoreGirls.co
Southeast-Asia based entrepreneur building platforms that create value through connections. Currently starting MoreGirls.co, a "knowledge-marketplace" that aims to increase representation of women speaking at events related to tech, business and innovation. Founded and sold her first business (8spaces.co) to Flyspaces.com, Southeast Asia's largest marketplace for workspace and spaces for professional activities, where she served as Malaysia Country Manager and Chief Community Officer. She also consults to government bodies, policy-makers and real estate developers in Malaysia on how to build a startup ecosystem around their programs and facilities. Driven by building ecosystems to empower entrepreneurship and creativity, she has built some of the fastest growing startup communities in Malaysia on behalf of Startup Grind, Techstars (Startup Digest), TheList.KL and MaGIC (Malaysian Global Innovation and Creativity Centre). Mostly experienced in building marketplaces, real estate trends and building an offline content strategy (which she calls offline SEO).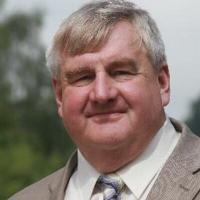 Nelson Grey
Chairman
Firth Ventures
Nelson is a qualified UK Financial Services Authority fund manager he managed two early stage investment funds and was responsible for funding over 50 SMEs. He acted as the fund manager for Scotland's leading Business Angel syndicate, established in 1992 has invested in over than 30 companies personally, and is a member of Angel groups in Scotland and the USA.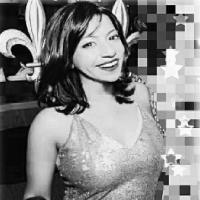 Shomita Goswami
CEO and Founder
Angel Ventures
CEO and Founder of Angel Ventures and Angel Artist Agency. Angel Ventures has an education outreach program for kids aged 8-18. Workshops are organized via which children are encouraged to question, enjoy and acquire a scientific way of thinking. It ranges from outdoor astronomy trips, adventure learning trips, basic telescope making workshops to learning how to transition smoothly and enjoy all the new technology. Angel Artist Agency is a PR firm which does embassy events, international & national music concerts, luxury fashion events, red carpet events, etc. - Science Panelist for various News channels for science related news since 2005. To be able to translate difficult scientific concepts to a version that is enjoyable for the layman and instills the curiosity & joy of science in people is a strong point of mine. Invited by various news channels including CNN (International), CNN IBN 7, Star News, Sahara, News 24/7, Doordarshan, Zee News, etc for the same. - National Prize winner - Most Popular Robot. India. - Co-curator and Host for National Astronomy Quiz (2 years) with the Nehru Planetarium. - Education programs for students from economically challenged families (8-16). - Evening volunteer literacy classes for Adults from economically challenged backgrounds. - Women empowerment workshops - Support groups and advice for women struggling to find their voice and their vocation.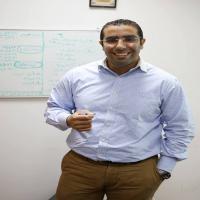 Waleed Abd El Rahman
CEO
Mumm
Currently, Chief Executive Officer, Mumm, an online marketplace for home cooked food enabling home-based women to start their own businesses. Degree in Business Administration, American University, Cairo. Formerly: 4 years with Procter & Gamble, latterly as Market Strategy & Planning Manager, Beauty Care, Near East Region late 2011, joined Red Sea World as Business Development Manager early 2013, assumed leadership as General Manager, Red Sea World Group, until February 2014 April 2013, simultaneously, started Favorito, a gourmet shop and restaurant Founding Managing Director, MIT Technology Review-Pan Arab Edition. Waleed is a member of the Advisory Council of the Global Shapers Community of the World Economic Forum.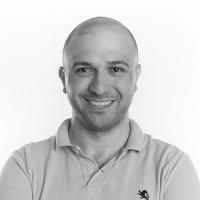 Mohamed Hamada
Founder
412labs
Hamada holds a BSc & MSc in Electronics Engineering from California State University, Sacramento, USA and an MBA in Technology Commercialization and Entrepreneurship from Westminster College, Utah, USA. Hamada founded and currently runs 412labs.com, a Technology lab providing VR solutions, training and applications. Prior to that, he started ennota.com to empower MENA region SMEs, worked as a Business Analyst and Project Manager at Trinity Technology Group, as a Senior Design Engineer at Thomson-Grass Valley in Nevada City and Salt Lake City, and as Faculty at California State University, Sacramento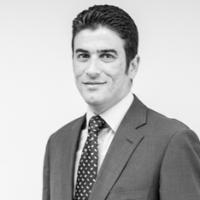 Hossam samy
Chief Operation Officer
AvidBeam
Hossam is a co-founder & the COO of AvidBeam Technologies. He is an ICT professional with 20+ years of experience. Hossam spent 17+ years in multinational organizations including Intel, Huawei & Motorola. He Participated in many ICT projects in Africa & Middle East. Prior Co-Founding AvidBeam, Hossam was the Strategic Relation Manager for Intel Labs - Middle East, overseeing Intel labs relations with governments, universities and industrial partners. As one of Intel official spokespersons in the region, He represented Intel in local, regional and international events. Prior joining Intel, Hossam has been working for Huawei for more than five years as a vice-director for WiMAX products in North Africa, he was responsible for marketing Huawei products in the region. He had participated in several projects with key ICT operators in the region. He had also represented Huawei in many local, regional and international events as an official spokesperson for Huawei in MENA Region. Hossam also worked for Motorola for five years as a wireless system engineer. Hossam holds an MBA from American University in Cairo (AUC), and a B.Sc. in telecommunications from Ain Shams University in Cairo.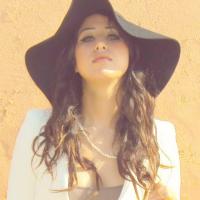 Imane Ben-salem
Business Development Manager
Hello Tomorrow
Author, Activist and Founder - Imane brings art and empathy to the world of AI and deep-tech. She believes that the only way to build positive innovation for the future is through opening the dialogue between technology and philosophy, art and the humanities. She is the only female, arab author, featured in Alhurra and Huffington, working on such an endeavor and she wants to be the voice of Art in technology and science.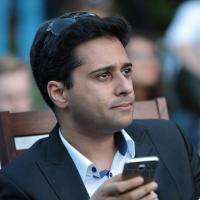 Ahmad Piraiee
CEO
ITKeyMedia
Ahmad is the CEO of ITKeyMedia, Board member of the Polish-Iranian Chamber of Commerce and global ambassador of Global Startup Awards. He can be proud of a strong international background, diverse expertise in after-sales, sales, finance, Information Technology, business development, and marketing. He is providing consultancy to fortune 500 companies on innovation and marketing. He was the MC, speaker, and moderator at many international events on diverse topics from Fintech and cryptocurrency to marketing and innovation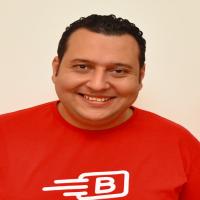 Mohamed Ezzat
CEO & Founder
Bosta
Mohamed began his career working as a communications engineer at several multinational corporations until he became a technical project manager at Nokia. Mohamed then decided to leave behind his corporate career to co-found lynks a cross border e-commerce provider, Mohamed helped bootstrap the company to reach $6mn GMV within 2 years and was instrumental in helping Lynks join Y combinator's startup program in the US. After a successful journey with Lynks Mohamed moved on to bigger dreams by starting Bosta a crowdsourced last mile delivery service that allows businesses to send and receive packages with the push of a button. Mohamed graduated from the Faculty of Engineering from the Arab Academy with a bachelor's degree in communication engineering.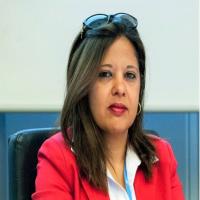 Abeer Shakweer
ICT Minister's Advisor for Social Responsibility and Services.
ICT Ministry
Abeer Shakweer is the ICT Minister's Advisor for Social Responsibility and Services. Previously, she held various positions including the Executive Director of the Center for Future Studies at the Cabinet's Information and Decision Support Center (IDSC) the Director of Planning, Follow-up and International Cooperation at the Science and Technology Development Fund (STDF) and a researcher at the University of the German Armed Forces in Munich. Dr. Shakweer participated in several projects with international and national organizations, including the establishment of the first innovation fund in Egypt-in partnership with the European Union (EU) the commercialization of technology with the University of Texas, USA and the study of the future of energy and technology with the EU. Dr. Shakweer is a board member for several organizations such as the Innovation and Entrepreneurship Council at the Egyptian National Competitiveness Council (ENCC), and the Future Studies and Risk Management Council at the Academy of Scientific Research and Technology. Dr. Shakweer holds a PhD in Engineering and a Master of Computer Science from the University of Nottingham, UK.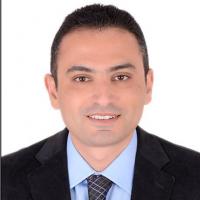 Yahia Megahed
Founder & CTO
360imaging
Yahia Megahed is a serial entrepreneur and investor in several tech companies. His latest venture was 360imaging, the World leader in digital dentistry and computer guided surgery. Prior to starting those companies, Yahia held several management and consulting roles with several fortune 500 companies. Yahia earned a B.S in Computer Science from University of South Florida and a a Masters in Engineering Management from University of Central Florida.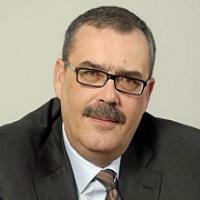 Ashraf Sabry
CEO
Fawry
Ashraf Sabry is a technology business expert and the founder and CEO of Fawry, currently Egypt's largest Electronic Payment Network. With 20 years of experience in finance and IT, and a vision to enable nationwide electronic financial services, Sabry managed to establish Fawry as one of the fastest growing ventures in the Middle East. Prior to creating Fawry, Sabry spent 10 years leading sales at IBM Egypt and later was key to the success of Raya Holding, Egypt's leading ICT company where he directed the operations, finance, and business development for years before he eventually led the whole IT line of business for the group. Sabry holds an MBA from Leeds University in the United Kingdom.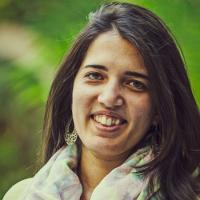 Heba Yehia
Agile Coach / Project Manager
zlabs
Since 2008, I've been involved in adopting Agile in different companies with different set ups, throughout my journey I served in several roles within development teams starting with quality engineer, Project Manager, Scrum master and Agile Coach. My main passion lies in helping companies to adopt Agile and creating self-organized teams. I hold a set of Agile certificates that helped me through my journey: ICAgile Certified Professional (ICP), ICAgile Certified Professional in Agile Project Management (ICP-APM), Agile Business Analysis (ICP-BVA) and Agile Team Facilitation (ICP-ATF).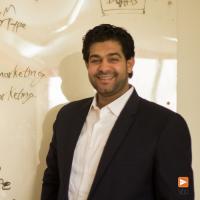 Waleed Rashed
CEO
VOO
Waleed Rashed is an Egyptian entrepreneur and operations expert with a passion for building and scaling startups. He is the former CEO of ingez.com and is currently the CEO of VOO.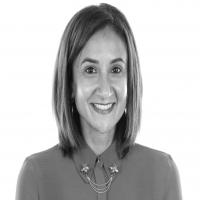 Dina El Shenoufy
CIO
Flat6Labs
Ms. el-Shenoufy has over ten years of financial services experience managing venture capital and investment portfolios in the Middle East and North Africa (MENA). Prior to joining Flat6Labs- the leading startup accelerator and seed funding organization in MENA, from 2009-2011 Ms. el-Shenoufy worked as a Senior Analyst for Al-Ahly Capital Holding, where she was responsible for managing the Oil and Gas portfolio valued at over $200 million, as well as representing the company on the board of Egypt's biggest producer of essential mineral oils, AMOC. Before that, Ms. El-Shenoufy held the position of Portfolio Manager at Beltone Asset Management, where she co-managed the MENA regional portfolio, valued at $28 million, acquiring great insight into the GCC, Levant and North African markets and business habits.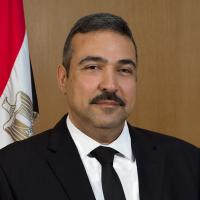 Hossam Osman
Vice CEO
ITIDA
Dr. Hossam Osman is the ICT Minister adviser for electronics, training, technology innovation and VP of the Information Technology Industry Development Agency (ITIDA) spearheading the development of the ICT industry to increase its global competitiveness so as to make it a key contributor to economic growth. Dr. Osman's mandates include supervising the Software Engineering Competence Center (SECC), the Technology Innovation and Entrepreneurship Center (TIEC), and the IT Academic Collaboration Program (ITAC) aiming at maturing and promoting the software and IT service industry through adopting industry's best practices, transferring state-of- the-art technologies,and fostering innovation and entrepreneurship in ICT. Dr. Osman is the Chairman of the activation committee of the ICT sector strategy for the electronics industry. Dr. Osman has 30+ years experience as developer, manager, instructor, researcher, and consultant in IT and software engineering. His experience is divided between industry and academia, private and governmental organizations, small and national-level projects, and domestic and overseas companies. Dr. Osman' s industrial experience includes working in Lucent Technology in USA, Egypt's IT Industry Development Agency (ITIDA), and local Egyptian companies as Nile Online, Data Management Systems, and ASSET. His academic experience includes working in Quee's University in Canada, Royal Military College of Canada, Ain Shams University in Egypt, and the Arab Academy for Science, Technology, and Maritime Transport in Egypt. Dr. Osman received the B.Sc. and M.Sc. degrees in electrical engineering from Ain Shams University, Egypt in 1985 and 1990, respectively, and the Ph.D. degree in electrical and computer engineering from Queen' s University, Canada in 1996. His Ph.D. thesis was awarded the Engineering and Applied Science Outstanding Thesis Award by Queen's University in 1996 and he was selected as Ontario's best post-graduate student in Computin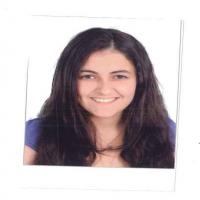 Malak El Masry
Senior Associate
Ahead of the Curve
Malak is an Senior Associate at Ahead of the Curve focusing on impact entrepreneurship, technology and youth engagement. She is founder of an art-based startup Fantasiam that brings together local artists to exhibit/sell their work and provides a coworking space for artists to work together, learn and develop their skills . She worked on awareness and outreach for the Google Mobile Application Launchpad (MAL) Program at ATC. Prior to ATC, Malak spent 2 years working with Google under the scope of education and outreach, developing multiple student and outreach programs and managing them across the Middle East and North Africa region. She took part in a range of student and community led initiatives, promoting Google programs and the Google Student Ambassador program specifically. Malak gained 2 years working experience in marketing and communications as a marketing specialist at the British University in Egypt. Throughout her career she has been primarily focused on working with youth and helping bridge the large gap between students lack of exposure and experience, and the needs of the job market. When she is not working on training and outreach programs, she will probably be singing, painting or dancing in some art space in Cairo!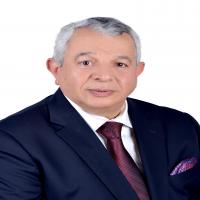 Dr. AbdelWahab Ghoneim
Vice Chairman
Arab Federation of e-commerce
Dr. Abd el Wahab Ghoneim is International Advisor, Vice Chairman of the Arab Federation of e-commerce, Council of Arab Economic Unity, League of the Arab States, he is Chairman of the smart solutions for Development and Business company, and the General Advisor of BPW- Emirates. He worked as an IT consultant for more than 40 years in the United Kingdom and Germany in Fujitsu Siemens multinational company, and advisor in United Arab Emirates for e-Government, Smart Government and Emirates Identity Authority, He teaches in the Universities and higher Institutes in Egypt, United Kingdom and United Arab Emirates he also member and fellowship of several international organizations, and was honored from There Highness Kings and Presidents and UK Prime Minister and Mega Star Bill Gates Founder of Microsoft, and from international organizations, He has many articles in international journals and TV interviews.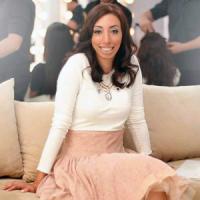 Amira Azzouz
Collaboration and Community Manager
Fustany
Amira Azzouz is the Founder of Fustany.com, a fashion and lifestyle portal for Arab women, aiming to inspire them to live a life full of creativity. Amira founded Fustany.com during her last year in college studying Telecommunication Engineering. She is keen on shedding light on issues related to women empowerment such as awareness about breast cancer, ovarian cancer and violence against women. Amira is also part of Global Shapers Community, a member of the World Economic Forum.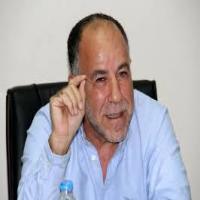 Hatim Zaghloul
CEO
Inovation Inc
Hatim Zaghloul, Ph.D., M.Sc., B.E.E. is best known for his inventions. Dr. Zaghloul is the CEO and Chairman of IPL Media Inc. for Technology, a company specializing in providing web development services as well as developing and marketing mobile games. Dr. Zaghloul is also the Co-founder and Chairman of Hikmah Capital Ltd. a company specializing in the development, marketing and management of financial technology solutions. Calgary, Alberta, CanadaHe co-founded with Dr. Michel Fattouche, to commercialize their patented WOFDM technology. He founded and co-founded a number of hi-tech companies such as Cell-Loc Location Technologies Inc.a company he co-founded with Michel Fattouche to commercialize a cellular telephone location determination/tracking technology.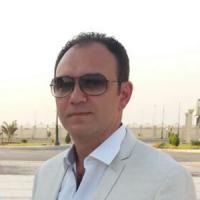 Mohamed Ramez
Head of Technology Development
Digital Republic
Experienced software developer in Windows and web application building using the latest of Microsoft technologies such as .NET framework 2.0,3.5 and SQL Server. Experienced in project analysis, job assigning and managing resources in order to fulfill project's requirements. Acted as traffic manager and development manager in various occasions. Having a great experience in building Facebook applications. Started building a great experience related to Android mobile applications and binding it to Facebook.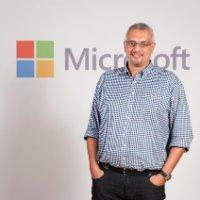 Sherif El-Sanadily
Senior Partner Development Manager
Microsoft
A hands-on expert leader in sales & marketing in the areas of ICT, Telecommunications solutions & IT off-shore & on-site development. Accounts & Sales Management * Marketing Strategy Formulation * Telecommunications Marketing & Sales Expert * ICT Solutions Marketing * Digital Marketing Consultant * Product Development & Innovation * Value Proposition & Differentiation * Education Marketing Expert * Government Solutions Marketer, LinkedIn Trainer, Leadership & Communications Trainer * Social Media Consultant * Public Speaker Teamwork and positive energy are what motivates me to become a better person every day. I am an X- Professional Basketball player Therefore, my passion to leadership & team work runs into my veins and in my 205cm body.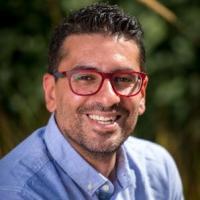 Mohamed El Kamel
Managing Director
Alashanek Ya Balady
Mohamed El-Kamel is the vice chairperson and managing director of Alashanek ya Balady Association for Sustainable Development and board of director's member in the Egyptian Youth Federation. El-Kamel is a partner in Social Impact and Entrepreneurship Consultancy as well as Zuwad for Events Management. He is also a business development services provider for entrepreneurs. For the past 10 years, He managed several projects related to engineering, infrastructure, youth employability, economic empowerment, and sustainable development. He previously worked as an electro-mechanical engineer in Automotive Service, Fire Fighting and Water, and Air Conditioning systems design since 2004. He worked as a consultant with private-sector companies such as British Petroleum and Vodafone in community mobilization, social risk management, and Bottom of the Pyramid (BoP) market penetration strategies. In addition to the Oxfam, International Rescue Committee, GIZ, Drosos Foundation, Swiss Academy for Development, and the German University in Cairo in baseline assessments and research, project inception and design, and implementation of economic empowerment, employment, and entrepreneurship support.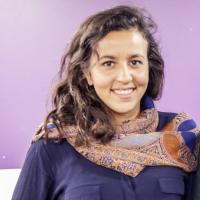 Lilia Zrari
Program Coordinator
Enactus France
After discovering social entrepreneurship in Egypt as a research intern in Nahdet El Mahrousa in 2016, she committed herself in her community in France to promote youth empowerment through social impact-oriented projects. Thus, last December, she founded Enactus Sciences Po Lyon, in her university, with a group of students and last June, one of the projects was awarded as "most promising" at the Enactus national competition. She thinks that entering the digital era makes the world more agile but also complex, and enables new collaborations between IT and the social sector. She believes in social innovation as a vector of change and economic growth and needs to be rehabilitated in comparison to tech innovation. She is now working as a program coordinator at Enactus France, inspiring action to students and building capacities for entrepreneurial projects. She is interested in development studies and has strenghtened this knowledge through cross-cultural experiences, in Haiti or in Kenya through previous trips.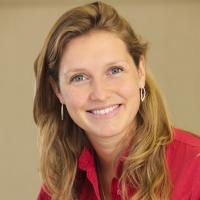 Emily Renny
Product Manager
Accept Payment Solutions
Emily Renny is the Product Manager for Accept Payment Solutions, where she is responsible for managing, developing and growing the business, which provides payment acceptance services to diverse companies and merchants. She has a diverse background spanning finance, technology and entrepreneurship. She began her career working for Morgan Stanley investment bank in London, before shifting to an entrepreneurship focus, running the Pioneers of Egypt program supporting social entrepreneurs in Egypt and then managing business development at the Greek Campus. Emily also cofounded a fintech startup, the crowdfunding platform Tennra. Emily holds a B.A. (Hons) in Arabic and French from the University of Durham and has passed all three levels of the Chartered Financial Analyst designation.
HUSSEIN HACHEM
CEO
Aramex
Hussein Hachem is the Chief Executive Officer at Aramex, one of the leading global logistics and transportation solutions providers, and the first company from the Arab world to go public on the NASDAQ stock exchange. The company is currently listed on the Dubai Financial Market (DFM: ARMX) Hussein is a veteran of the industry with over 22 years of regional and international experience. His career at Aramex started with re-establishing operations in Kuwait after the 1991 Gulf War. He then became General Manager in Kuwait, Sri Lanka and the United Arab Emirates. In 2005, Hussein was promoted to Vice President - UAE and Oman, and later to CEO for Gulf Cooperation Council countries. For the last few years, he has served as the CEO - Middle East and Africa, managing the largest revenue generating markets for the company and playing an instrumental role in the growth and expansion of Aramex operations globally. Hussein is a member of the Private Investors from Africa (PIA), a business coalition founded in 2001 that aims to leverage private sector experience in Africa to tangibly contribute to the continent's future, and of the Young Presidents Organization (YPO). He is also a Fellow of the Middle East Leadership Initiative, a flagship leadership program of The Aspen Institute. Hussein earned a bachelor's degree from the American University of Beirut, and has undertaken several strategic management and executive education programs, including an Executive Development and Management program at the Wharton Business School, University of Pennsylvania, USA.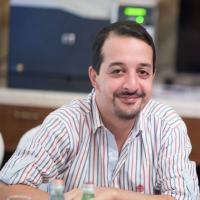 Ahmed Esmat
Co-Founder
Alex Agenda Magazine
A serial media entrepreneur. Winner of the Media Creativity prize, Arab Thoughts Foundation Is the co-founder of &quot Alex Agenda&quot magazine, the first local bi-lingual cultural magazine in Alexandria, Egypt which provides cover the cultural and art events happening in Alexandria, with a special attention to youth initiatives, social media, entrepreneurship and offering its audience a wide range of topics to attach them with their city. In 2012 he co-founded &quot Amwague Sakandarya&quot Newspaper which was concerned with the deep local issues of the Alexandrian community. In addition, he had published various articles in different newspapers and websites about media and entrepreneurship. Ahmed launched the Alexandria Media Forum in 2013, a regional Platform to enhance the local media scene and to support citizenship journalism and the use of the new tools in the media field. Alex Media Forum offered an opportunity to the young journalists in the Arab Region to exchange ideas in media field. In April 2017, AMF will witness its 5th version. He is a board member in various national and international cultural and media institutions. He's a certified media trainer he trained people of different backgrounds in Egypt, Arab Countries and Europe. Ahmed is involved in the entrepreneurship scene and mentored tens of media projects and startups all over the Arab region. He focuses on delivering a mixture between the academic and practical media experience to the Egyptian students through lecturing in different Universities.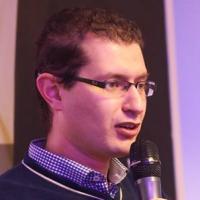 Ahmed Mekkawy
CEO
Spirula Systems
With a background in Engineering, I've started the first FOSS community in Alexandria in 2007. My career started as a System Administrator and then a Team Leader, until in 2010 I decided to start my own companyso I founded Spirula offering server management, DevOps, and security services. I've also been a speaker in some technology events, and have made TV appearances concerning data privacy and protection. I've co-founded OpenEgypt organization that is concerned with FOSS strategy and culture, and I'm also a board member in Mushtarak that is Egypt's first tech hub. I have worked as a consultant for the Ministry of Communications and Information Technology from 2012 to 2014 for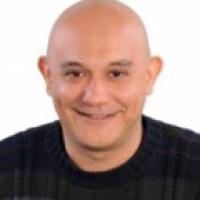 Amr El Tayeb
CEO
SmartCare Medical Services
Dr. Amr El-Tayeb is Professor of Neurosurgery at Cairo University and healthcare entrepreneur. Amr has worked on the medical provider side for more than 17 years and has practiced both medicine and healthcare management in both private and public sectors. He has been involved in advising both private and public sector healthcare development and legislations. In 2010, Dr. El- Tayeb founded Smartcare Medical Services, a tech-enabled health care management and service company. Smart offers corporate clients customized and discounted health care plans with access to over 4000 health care providers (hospitals, clinics etc.) through its customized intelligent software and platforms. In addition, it educates clients' employees about the plan, manages the revision process, and provides extensive customer service to beneficiaries, clients, and providers alike. For those not on a corporate healthcare plan, Smart Care provides value medical cards. .Smart Medical services has gone through two rounds of fundraising from financial institutions in 2013 and 2016. He holds an MD in Neurosurgery since 2004 and an MSc in general surgery. He is also a Member of the Royal College of Surgeons of England since 2005. He finished Healthcare Management Diploma in 2009 and a Financial Certificate from the Egyptian Financial Institute in 2013. SmartCare was selected in the Endeavor global international selection panel in Palo Alto California in 2013 and has joined the international network. Dr. El-Tayeb has numerous publications both locally and internationally. He was awarded certificate of recognition for contribution in fund raising and management of starting the first specialized neurosurgical ICU unit in Kasr el Aini 2008, Vodafone Egypt.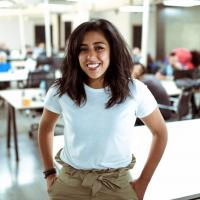 Amy Mowafi
Co-Founder & CEO
MO4 Network
Amy Mowafi is co-founder and CEO of MO4Network, one of the region's leading creative digital and media agencies. MO4, which was founded in 2012 by Amy and her three brothers, now boasts over 160 clients regional and global clients, a full time team of 200 talents, offices in Cairo and Dubai and a media portfolio that includes some of the region's most powerful platforms: CairoScene.com, CairoZoom.com, StartupScene.com and ElFasla.com. Amy, who is a mother of two, grew up in England where she graduated from the University of Bath, UK with a BSc Hons in Business Studies. She spent the first decade of her career as a writer, and the managing editor of a leading regional lifestyle magazine. She is also the author of the bestselling book 'Fe-mail: The Trials & Tribulations of Being a Good Egyptian Girl.'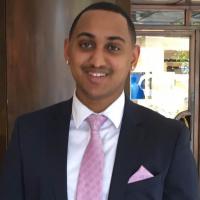 Jonatan Menghisteab
Founding Partner
AspectumCapital
Jonatan Menghisteab, 28, is a serial entrepreneur, who launched his first business when he was 16 years old. He is currently the CEO & Founding Partner of the hedge fund, Aspectum Capital. He has always been very passionate about technology and startups. After seeing how the industry was evolving, Jonatan decided to venture away from publicly listed companies and invest in startups.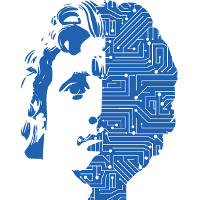 Catherine Gray
Product Owner and Growth Lead
VC4Africa
Catherine is the Product Owner and Growth Lead at VC4A. VC4A strengthens Africa's startup community by connecting African entrepreneurs creating innovative and scalable solutions with the opportunities and funding they require to succeed. At VC4A, Catherine meets the needs of investors, entrepreneurs, and organisers of accelerators and startup competitions and events across the African continent. An experienced entrepreneur, investor, and board member, Catherine is the founder of the Amsterdam-based online marketing agency Coppervine. She has helped grow startups in the U.S., the U.K, and the Netherlands. Her areas of expertise include business consultancy, research, resource development, and marketing. Catherine holds the M.Sc. and B.Sc. degrees from MIT, where she studied computer science and economics, with coursework in finance.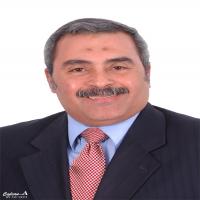 Ahmed El Sobky
Vice CEO
ITIDA
Mr. El-Sobky is the Vice CEO of the Information Technology Industry Development Agency "ITIDA", the implementing arm of Egyptian Ministry of Communication and Information Technology. He has been working in the fields related to Information Technology since 1985. He is supervising the sectors related to ICT markets development in ITIDA in addition to supervising the project of establishing six new Technology Parks in Egypt since early 2016. He worked as the Director of Strategic Projects at the Ministry of Investment and participated in managing a number of e-government projects implemented under the umbrella of the Ministry of State for Administrative Development "MSAD". On the African level, he participated in the development of e-learning strategy for both Nile Basin and COMESA Countries as an Egyptian expert who participated in implementing the first e-learning master degree in the Middle East in collaboration with "Middlesex" University in UK and in establishing the Egyptian node for the Global Distance Learning Network of the World Bank (GDLN). On the regional level and as a member of the Arab Workforce Group preparing the WSIS 1st. phase he participated in formulating the document "Towards a Pan Arab Information Society - A Joint Action Plan". In addition, he participated in the drafting committee of the "High Level Arab Conference" to prepare for the first phase of the WSIS, which was held in Cairo in June 2003. In addition, he participated in reviewing a regional document called: "Towards Activating the Geneva Plan of Action: A Regional Vision to Promote and Develop the Information Society in the Arab Region" which was submitted in the second phase of the WSIS held in Tunis. In 2014, he led a national workgroup of multi-stakeholders experts (governmental, private, and NGOs) -under the umbrella of the Ministry of Communications and Information Technology- to prepare the national strategic plan of ICT in Egypt. In addition, he is a member of a national workg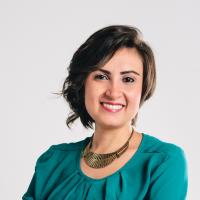 Maie El Zeiny
Co-founder
Pala & Hack4Egypt
Maie El Zeiny is an innovation and entrepreneurship enthusiast with a keen interest in impact and purpose driven technology startups, with over 8 years of professional experience in entrepreneurship programs design and management and working alongside a large network of professionals and leaders in entrepreneurship, innovation, and academia in Egypt. Currently cofounding Pala, an open innovation company focusing on inspiring purpose-driven technology - and empowering participants with the skills needed to produce impactful and scalable solutions. Maie is also an entrepreneurship trainer supporting aspiring entrepreneurs plan, validate and build their businesses. Over the years, Maie has become an expert in navigating through the chaos of the early-stage creative process of innovation, and transforming ideas into final products ready for the market and their first clients and beneficiaries. With a background in computer science, and experience setting up her own start-up, Maie brings with her a strong passion and expertise in all aspects of entrepreneurship and mentoring multi-sectored innovators.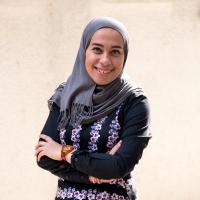 Noha Mahmoud
Consultant - ​Product Management & Growth - Operations Manager
Iqraaly
Noha loves creating new models and building companies. With a background in computer science and a masters degree in management of technology, I have the best of both worlds' knowledge that allowed me to build three companies -all written down now- and one startup accelerator. The experience itself gave me useful insights about startups and businesses in an emerging market like Egypt's. One of my objectives is create bridges between the MENA startup ecosystem and the U.S. & Europe's for investments and knowledge sharing and economic opportunities. She is also a mentor to early stage startups in Egypt and organizes workshops for founders and developers.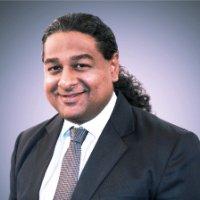 Pavan Kota
Chief Executive Officer
KINDUZ
Pavan is known in the Executive Circles around the world for his innovative approaches to solve pertinent organizational problems. He is the creator of multiple industry frameworks such as VSMe, QADE, AEIOU and KBEF. He works with leaders around the world to help them discover themselves, so they can add value to their businesses and communities they work in. Pavan is a very successful Serial Entrepreneur having successfully created and run global businesses such as KINDUZ Consulting (that has delivered over $620+ Million in ROI to customers) and Anulomya, and has further investments in the retail and restaurants sectors. He is also the founder of the Global non- profit organization LASSIB Society. His true love is 'Spirituality' and is currently working on his most craziest dream thus far called 'Ojas'! 'Ojas'- A city where human beings come to discover themselves. After completing his Engineering in Mining Machinery from Indian School of Mines, he went through diverse careers and hence diverse experiences. He also completed his Masters in Quality Management from BITS Pilani, PGCBM from XLRI Jamshedpur, and a plethora of Industry certifications. Currently he travels around the world, inspiring people from all walks of life, nurturing his businesses and spreading the light of spirituality in every small way he can.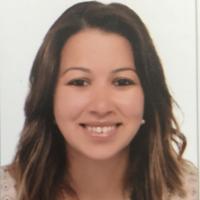 Salma El Mallah
COO
Untap
Living most of her life between the United States and Egypt, Salma has acquired many diverse experiences. She studied Peace and Justice Studies at Wellesley College, a women's college with a mission of educating "women who will make a difference in the world". After graduating impassioned by the Arab Spring and a need to be a part of the change, Salma returned to Cairo to attain her Master's degree from AUC in Economics in International Development. She then went on to teach English as a Second Language to immigrants in the US. Later, she became a Researcher and Regulatory Analyst at a top-tier New York law firm. After years of searching for ways to create impact, Salma returned once again to Egypt and settled into the tech startup scene as a co-founder and COO of Untap Technologies. Untap enables innovation through online competitions, engagement platforms, and industry/academia collaboration. Salma hopes that through innovation we can enable real development in the region and other developing areas.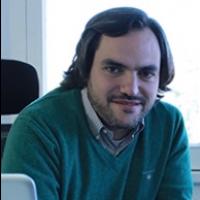 Sherif Radi
COO
TA Telecom
As Chief Operating Officer of TA Telecom, Sherif spearheads an innovation-based corporate vision that drives revenue growth and geographic expansion across the Middle East, Africa and South Asia. He has over 13 years of experience in the telecom industry with expertise in the areas of operations management, customer success and organizational strategy. He joined TA Telecom in 2007 holding several operational roles ever since. He currently oversees internal processes, and manages teams charged with creating and distributing the company's products and services, including the award-winning mobile content platform, Buzz, which serves more than 36 million users. Sherif's leadership and management has contributed to driving revenues for TA Telecom, which is recognized as one of the fastest growing tech companies, ranking on both the Deloitte Technology Fast 500 and the Red Herring Global 100. Prior to TA Telecom, he worked at Orange where he led customer relations teams and VIP loyalty products. Sherif holds an executive certificate in management and leadership from the Massachusetts Institute of Technology, Sloan School of Management.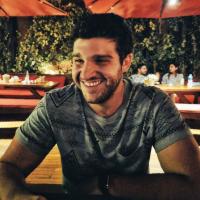 Kareem Abou Gamrah
Founder and Managing Director
Peace Cake
Kareem is the Co-Founder and Managing Director of Peace Cake, a creative agency and production company based in Cairo. Kareem likes and strives to challenge the idea of normal content and how we approach building and crafting something that takes on a life of its own. He is a firm believer that every moment of an audiences attention is earned and so we have to treat it as such. He is partially inspired of course by the weird side of the internet.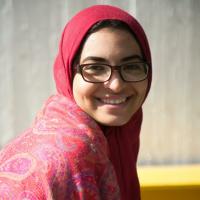 Rania Ayman
Founding and Managing Director
Entreprenelle
Rania Ayman is the Founder and managing director of Entreprenelle which is a mission driven enterprise that strives to empower local women economically by educating, training and linking them to all resources possible. Injaz Winner, AWID Member, Fearless Risk Taker by nature, With more than 4 years Experience in Marketing and a degree in Business Administration.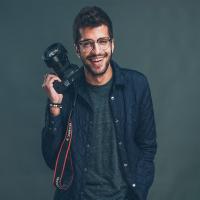 Mustafa Sharara
CEO & Co-Founder
Excuse My Content
Mustafa Sharara is a filmmaker and a young businessman who's currently the co-founder and CEO of Excuse My Content. A video content production agency that produces digital video content based on storytelling which has worked with some of the biggest multinationals, organizations & other promising startups in the MENA Region. Following his passion for media, Sharara started his journey in the media field where he worked in several projects including commercials, short movies & took several workshops in production & creative direction, then started up his first production company winning INJAZ Startup Competition 2015. His work has been recognized by several local and international organizations such as National Geographic, The World Bank, MBC Group, Samsung Mobile, Huntgram, El Bawaba & finally featured on CairoScene among the list of 25 under 25 most successful, bravest and most impactful entrepreneurs of 2016. As a naturally curious explorer, he began to photograph small scenes in the nooks and crannies of Egypt, sharing his photos on Social media. He eventually amassed a substantial following on Instagram and became an official featured user. Mustafa was immersed in his responsibilities as an ambassador for #thisisegypt campaign having a photo that he took of Fayoum in a billboard in New York Times Square in 2016. So catch him producing & filming commercials, short documentaries, or photographing one of Egypt's beautiful landscapes if you can!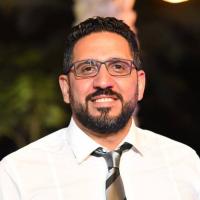 Ahmed Samir
Head of Online Business
Samsung Electronics
Ahmed Samir is the Head of Online business at Samsung Electronics Egypt and was Head of Business development of JUMIA Egypt for past 4 years tackling a major Strategic partnerships, acquisitions and biggest marketing initiatives on commercial and non-commercial level. He has 13 years' experience on Web and IT industry in the petroleum sector in Egypt. He has an advanced educational background by holding a Master degree of Digital marketing and e-commerce from Hult international business school (San Francisco) plus Diploma on Managing business model and strategy in the emerging market from Cooper union college (New York) as he graduated from Faculty of commerce and business administration.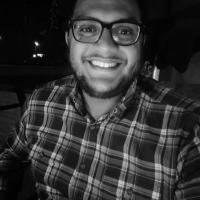 Ahmed Aabed
DevOps Team Lead
Instabug
Ahmad is a DevOps engineer at Instabug with over six years of experience in the field. Instabug is a reliable user feedback platform that empowers mobile teams to maximize their app quality with the most comprehensive insights. Ahmad is a strong advocate of DevOps culture and how it relates to the rest of the engineering team. He is a developer in disguise, writing bots, patching code, and even writing services. Regardless of the language, he will get into developer mode and do whatever it takes to get the product to shippable form.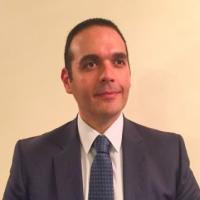 Medhat Nafei
General Manager, Risk Management Dept.
Egyptian Exchange (EGX)
Dr. Medhat Nafei is the Chief Risk Officer (CRO) and General Manager Indices Department and Member of the Supreme Executive Committee at the Egyptian Exchange (EGX). Vice Chairperson Sustainable Work Group SWG, at the World Federation of Exchanges. Oversees sustainability initiatives at EGX and represents the exchange in the united nation's Sustainable Stock Exchanges (SSE) initiative, Economic Expert at the Egyptian Economic Courts, Adjunct Instructor of finance and investment at different universities and academies in Egypt Columnist at different Egyptian Periodicals. Had an oversight on the Corporate Finance Sector at the Egyptian Financial Supervisory Authority (EFSA). Dr. Nafei holds a PhD Degree in Economics with many published papers and 3 books.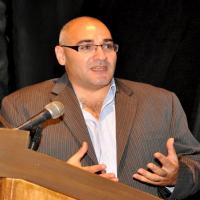 Hicham Arafa
R&D Director
Valeo Interbranch Automotive Software
Engineer Hicham Arafa is the R&D director for Valeo offshore software development center [VIAS]. VIAS employs 1200+ embedded automotive software development engineers in Cairo and 200+ in Chennai, working across all Valeo product lines. Mr Arafa has 20+ years of experience the high-tech industry in Egypt and the USA. He previously worked for Intel Corp for 11 years serving at 3 different sites as Validation Architect for the Server Platform Group and the Embedded IA Division, Then as Strategic Initiatives Manager and Business development Manager for the Sales and Marketing Group where he championed the start of Intel offices in North and Sub-Saharan Africa and the launch of several Emerging Market Platforms in the Middle-East Turkey and Africa region Mr Arafa holds an MSEE degree from West Virginia University and an MBA from Arizona State University.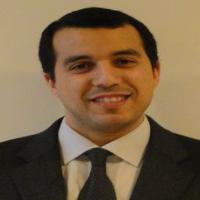 Hesham Afifi
Managing Director and Partner
Quick-Wins
Managing Director– Management Consulting Practice 2009 – Present Managing Director, Partner Quick-Wins, Dubai 2013- Present Partner and Board member, Asass, Egypt 2008 – 2009 Senior Management Consultant, Quick-Wins, Dubai 2007 – 2008 Project Engineer, CCC- Consolidated Contractors Company 2006 – 2007 Instrumentation Engineer- Saudi Aramco Holds EMBA, Hult, Dubai and BSc. Engineering, Mechatronics Engineer Ain Shams, Egypt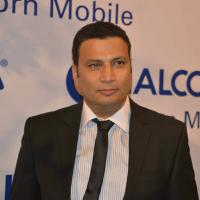 Moheb Ramsis
Senior Director, Global Market Development for Middle East, North Africa and Central Asia
Qualcomm Inc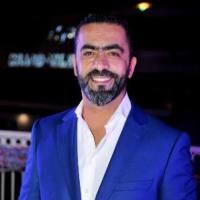 Mohamed Tantawi
Director & General Manager
Dell EMC
Mohamed is Regional IT and Telecoms executive, with a proven record of accomplishment in building teams and Strategy, driving unique growth in large Telcos, key markets and key verticals, as well as advising Telcos and Public Sector on strategy and problem-solving. Mohamed is highly experienced in managing technology businesses in Middle East and North Africa. Proven ability to lead and motivate teams in building growth and sustain it through operational excellence, innovation and adaptive coverage models in different geographies. Mohamed is currently the telco Solutions Leader in IBM for the Middle East, his primary role is driving the sales team in transformational initiatives, Focused Architecture Plays and key consultancy activities to build long term partnerships and business relations with Telcos across the region, his responsibility is to ensure that IBM is creating value differentiators in terms of mapping the customers' KPIs and Business Objectives through innovative business models. Mohamed joined IBM in December 2012. Prior to IBM Mohamed was the Client Director in Cisco for Etisalat based out of the UAE. He was responsible for Driving Cisco Global Strategy and Business Relationship with Etisalat Group across all Opcos in 18 countries. Prior to Cisco, he worked in Alcatel for 8 years focused on the Middle East Region in different capacities including Regional Channel Manager and Country Manager for Saudi Arabia where he developed Alcatel Solutions sales in double digit rates for 4 years in a row. He worked as well in 3Com in 2004 as Regional Channel Manager covering Middle East and North Africa where he was leading the highest growth for High End Enterprise Tier 1 Partners over EMEA.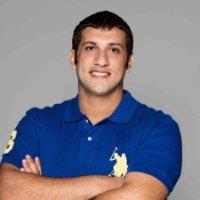 Walid El Saadany
Managing Director
Otlob
Walid El Saadany, Otlob's Managing Director, has been a key player in leading Otlob to become the biggest online food ordering platform in Egypt over the last decade. Over the last two years, he pushed Otlob to grow by 300%, positioning it as a winning horse in the MENA region. After being acquired by Food Panda in 2015, the exponential growth drew the attention of Delivery Hero, the German global food delivery giant, to the great potential in the region leading to the acquisition that took place in December 2016. Noteworthy, in 2017, Delivery Hero has officially entered the German IPO taking the company &amp its subsidiaries to a new level in investment. Saadany's experience in the MENA e-commerce scene, complemented with a proper understanding of the local buying behavior, allowed him to develop strong business strategies and road maps that shape the e-commerce industry in MENA. Walid graduated from the Faculty of Commerce, Cairo University. He holds an MBA from the German University in Cairo, and a Sales &amp Marketing Diploma from American university in Cairo.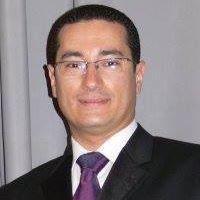 Nezar Sami
Deputy Executive Director of Training
Egyptian Banking Institute
Nezar Sami, Deputy Executive Director of Training, Egyptian Banking Institute (EBI). He is the author of "Al-Maknaz © for Entrepreneurship" book, which is a comprehensive guide for entrepreneurs and startup companies to take their ideas and turned it into products and/or services. He developed the "STARS © " model for technology commercialization and the "Project &amp Management Interaction Model © ". Nezar founded the Nilepreneurs Initiative that is a nation-wide initiative that supports the Small and Medium Enterprises (SME's), Startups and Entrepreneurs in Egypt. The initiative is under the auspices of Central Bank of Egypt (CBE) and managed by Nile University. Nilepreneurs Initiative acts as the enabler and catalyst between banks and SME's ecosystem in Egypt. Also, the co-founder of NU100 Entrepreneurship Initiative and the Professional Services Lead. Also, he is the co-founder and vice president of the EgyMOT: Egypt Chapter of the International Association of Management of Technology (IAMOT). In addition Nezar is co-founder, IEEE Technology Engineering and Management Society (TEMS) - Egypt Chapter. Nezar has reputable certifications in training, facilitation and other technical aspects including, but not limited to, DDI Certified Facilitator ® , Intel Certified Ideation Master Trainer, Master Mentor Trainer for NU100, ITIL and others. Nezar is the course lead of Innovation, Entrepreneurship and Project Management courses in the Presidential Leadership Program (PLP). He was the former deputy director for academics for the PLP. Since 1997, he conducted 1000+ training courses and sessions in different Business &amp ICT areas including, but not limited to, Innovation, Entrepreneurship, Project Management, Business Strategies, Leadership, Contemporary Management, IT Service Management, Quality Management, and others. Nezar mentored new technology-based startup companies as well as teams participating in national and international business pla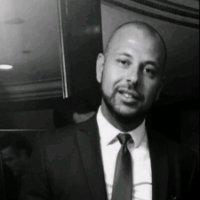 Rami El Dokany
Director
Pride Capital
More than thirteen years of professional experience in the field of private equity, investments, corporate finance, strategic planning and business development, accompanied by a strong educational background, from prominent local and international institutions. Rami recently founded "Inclusion" a new fintech startup in the payments business with a paid-in capital of EGP 1MM, as well, Rami advises the BOD of Alexandria Mineral Oils Co. (AMOC) for investor relations and strategic planning, as part of his previous involvement with the company and Ministry of Petroleum. His last post was VP at Al-Ahly Capital Holding – the investment arm of the National Bank of Egypt, During his post he joint the Board of Directors of one of the leading oil refineries in Alexandria – Alexandria Mineral Oils Co.- worth of USD 500MM. Before that, Rami worked in HC investment banking, Etisalat Misr, LINKdotNET, and MIBank. As well, Rami is a Board member of a BM Lease– subsidiary to Banque Misr, and an Investment committee member of the VC program of the Social Development Fund (in cooperation with the World Bank), where he approved several investments in debt and equity with multiple start-ups and accelerators like Cairo based Flat6Labs, as well Investment Committee member of the Insurance Holding Co. Rami Holds an M.Sc. From Wales University & B.Sc. From Cairo University.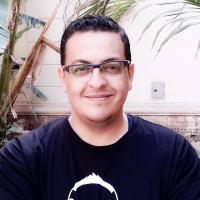 Yasser Abdallah
Agile Coach
Instabug
Yasser is an Agile Coach at Instabug with over 16 years of experience in the software development field. Instabug is a reliable user feedback platform that empowers mobile teams to maximize their app quality with the most comprehensive insights. Yasser is an expert on the technical and business management of the software life cycle and development teams. He believes in agile concepts to improve everything in life. Yasser is a Jira Admin certified by Atlassian, an ICAgile Certified Professional (ICP), and the only Atlassian User Group Team Lead in Egypt and the Middle East. Passionate about optimizing processes and making teams more productive, Yasser is a process improver ninja.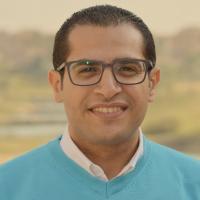 Kamel Nabil
Product Lead
Instabug
Kamel is a Product Lead at Instabug with over 10 years of experience. Instabug is a reliable user feedback platform that empowers mobile teams to maximize their app quality with the most comprehensive insights. Kamel is passionate about building products that users love and add significant value to people's lives. User-centric at his core, Kamel oversees Product Management, Product Design (UX - UI), Customer Happiness, Customer Usage Analysis, and Customer Data-Driven Development at Instabug.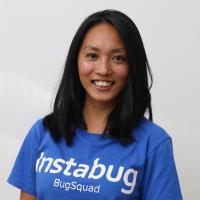 Aprille Muscara
Content Marketing Lead
Instabug
Aprille is a Content Marketing Lead at Instabug with over eight years of experience. Instabug is a reliable user feedback platform that empowers mobile teams to maximize their app quality with the most comprehensive insights. At Instabug, Aprille is responsible for the company's inbound marketing strategy and tactics. She is passionate about the power of content to win hearts, awaken minds, and convert users. She has a journalism and media background and specializes in engaging digital content.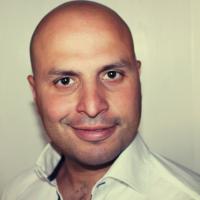 Mahmoud Hamoud
CTO Ambassador
Dell EMC
Mahmoud Hamouda is a seasoned professional with over 10 years of experience in the high tech industry. His key areas of strength evolve around strategy formation, planning and execution with rooted expertise in innovation management, international growth and offshoring, talent management and Business to business marketing and communication.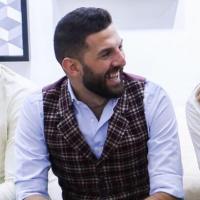 Mostafa Elnahawy
Co-founder
INCA & CO.
Mostafa Elnahawy is a Co-founder of INCA & Co. (www.incaandco.com) a home fabrics and lifestyle furnishings brand. Driven by his passion for art, travel, and fabrics Elnahawy co-founded INCA in 2015 with his two best friends Mostafa Korany and Ahmed Fadda to tell stories of unconventional travels through textile design. Mostafa Elnahawy was born and raised in Almahala Alkubra, he moved to Cairo with his family at the age of 14, followed by another move to London to study business management and marketing in the University of Westminster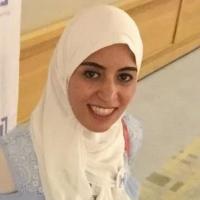 Marwa Ayad
Founder
Women-Techmakers Cairo lead.
Marwa Ayad Team lead Software engineer with 8+ years of professional experience in all the phases of Software Development Life Cycle. Master degree from faculty of engineering Ain Shams university in cloud computing. Founder of Your Child Code and women-Techmakers Cairo lead.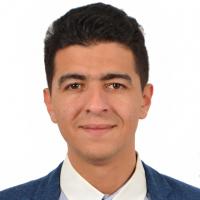 Mohamed Nagaty
Commercial Director
Careem Egypt
Mohamed Aboulnaga Nagaty is an American University in Cairo Electronics Engineering graduate ( 09) with a rich & diverse experience in Business Development across 4 industries (Financial services, Food & Beverage, Transportation and Energy). He worked with big names including Fawry & IVECO, He used to be the CEO of NOG investments for sme funding and is currently the Commercial and Governmental Relations Director of Careem in Egypt and a Board Member for Robusta studio Egypt.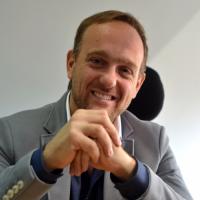 Fadi Antaki
CEO
A15
Fadi Antaki is the CEO of A15, an entrepreneurial company that invests in digital products and technology brands, with more than 16 portfolio companies under its umbrella. Under his leadership of A15, there are 6 leading growth companies in the region including Connect ads, the number 1 digital agency in the Middle East and T-Pay, and the biggest Mobile Carrier Billing solution in the region. There are also 10 innovative ventures such as PayMob, the rising fintech startup for payments acceptance. Antaki is overseeing the business of 16 regional offices of A15, for which more than 1000 employees are working to serve more than 20 promising markets and partnering with major international players (Microsoft, Twitter, MSNArabia, LINKedin and Shazam). Fadi has succeeded in conducting 5 exits crowned by the Otlob exit to Rocket Internet in 2014.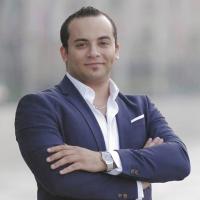 Mohamed Ghaith
CEO
Zew
I have studied Avionics engineering in Riga Technical university, I'm Serial entrepreneur, i sold my first software door-to-door at age of 16 years old in my home town Alexandria, i worked as Regional Director in Australia based financial company for 4 years managing middle east investments, before becoming TV presenter for Swiss Financial television, then i had my first startup Drofie, Selfie Camera for the pocket, i was able to raise investment from Swiss Accelerator KSAccelerator in Zurich, then i formed Zeew, and recently Zeew have received an investment from Startup Wise Guys - Leading B2B Accelerator in Europe.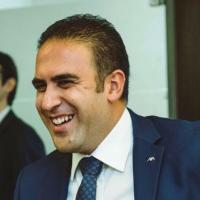 Choucri Asmar
Head of Partnerships and Strategic Projects
AXA Egypt
Choucri holds a bachelor in Economics from Cairo University and an MBA from Paris 1 Sorbonne and Paris Dauphine Universities, he left his carrier in FMCGs to join AXA team in Egypt to support through partnership activities the positive disruption of the quality of service, awareness and trust to the insurance industry as well the healthcare services which represent a strong focus of AXA in Egypt (AXA is the Global number 1 insurance brand for the 9th consecutive year - source: Interbrand report 2017) Choucri also plays a volunteering role in the Egyptian Heritage Protection scene as head of the Heliopolis Heritage Foundation